Pada Google Chrome Canary dan Dev 81 Google diam diam memasukan search engine baru bernama Ecosia pada browser itu.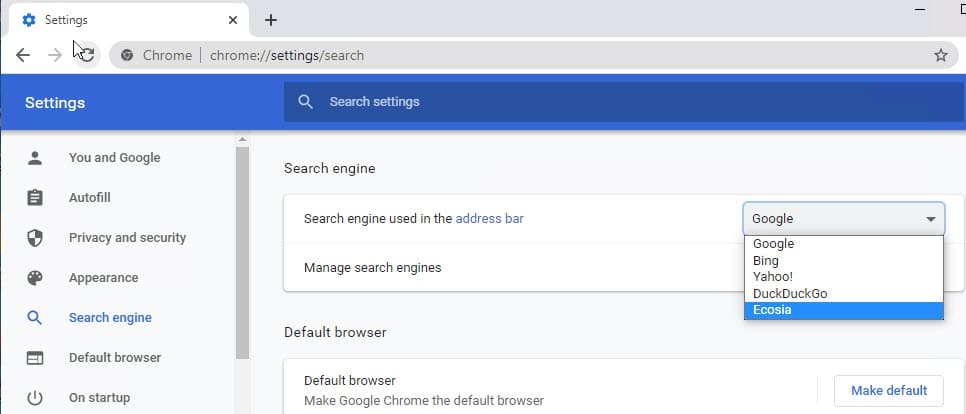 Kini jika kamu masuk ke chrome://settings/search di Google Chrome Canary/Dev 81, kamu akan menemukan Ecosia dijajaran Search Engine Google chrome.
Seperti dilansir dari Techdows, Google sepertinya akan menambahkan daftar Default Search Engines (DSE) setiap tahun dan Google menyebutnya secara internal sebagai DSE Refresh. "they've done it for the year 2018 and for 2019 now (DSE Refresh 2019) to the latest." via Techdows
Apa itu Search Engine Ecosia? berdasarkan informasi yang bisa kamu temukan pada halaman about ecosia, Ecosia merupakan sebuah search engine yang pertama kali hadir ditahun 2009, dan pendapatan yang mereka hasilkan sebagian digunakan untuk menanam pohon diseluruh dunia.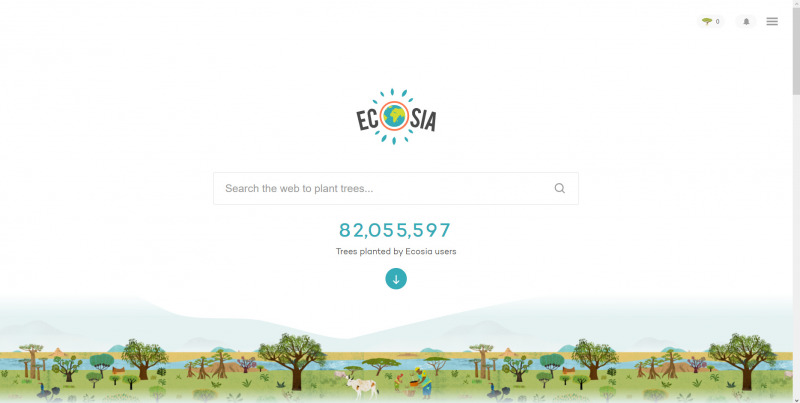 Via : Techdows