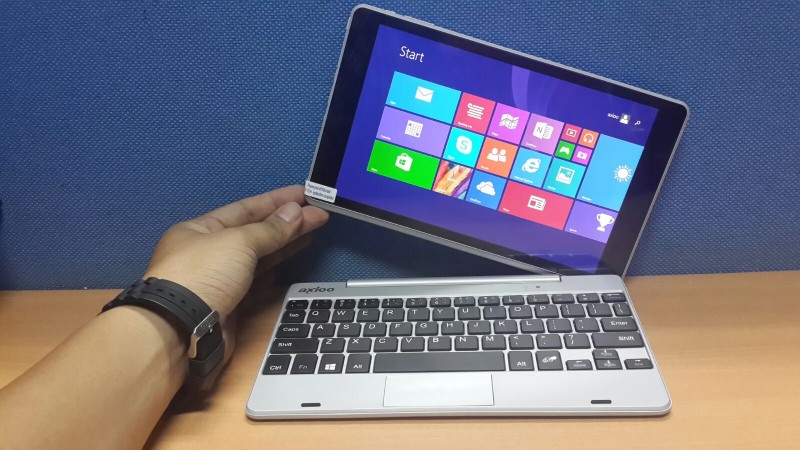 Pengen punya tablet ber-OS ganda Windows & Android? Coba peruntungan kamu dengan mengikuti event "Be Smart and Have Fun with Windroid" yang diadakan oleh Microsoft dan Axioo.
Di event ini selain bakal ada demo, sharing session, dan games, bakal diadakan juga Windows 10 Demo Challenge yang berhadiah tablet Windroid 9G.
Event "Be Smart and Have Fun with Windroid" ini bakal diadakan pada:
Waktu: 10 September 2015, pukul 18.00 – 21.00
Tempat: Microsoft Indonesia, Lt. 18 Tower II Indonesia Stock Exchange Building. Sudirman Central Business District, Jl. Jend. Sudirman Kav 52-53, Jakarta
Untuk melakukan registrasi kamu tinggal mengirimkan detail nama dan email kamu ke msft@hotmail.co.id.
Dan jangan lupa kabar2i kita juga di kolom komentar kalo sudah mendaftar yak, siapa tahu nanti kita bisa kenalan karena kita juga bakal hadir disana. :D
Sekedar info, tablet Windroid 9G ini merupakan tablet hybrid yang dilengkapi dengan dual OS yaitu Windows 8.1 (upgradable ke Windows 10) & Android 4.4. Untuk urusan spesifikasi Windroid 9G dilengkapi dengan processor Intel Baytrail-T Quad Core 1.33 GHz, layar IPS LCD 8.9 inch beresolusi 1280 x 800 px, internal storage 32GB dan dukungan MicroSD hingga 32GB, RAM DDR3 1GB, kamera depan 0.3MP dan kamera belakang 2MP. Untuk baterainya menggunakan 4800 mAh Lithium yang mampu digunakan hingga 3-4 jam untuk bekerja.
Untuk saat ini harga Windroid 9G di pasaran sih sekitar 2.6 juta rupiah.
Oh iya, selain tablet Windroid 9G ada juga hadiah menarik lainnya yang sudah disiapkan oleh Axioo dan Microsoft.
So…pastikan kamu tidak melewatkannya! :))
images via axioomania