Setelah instalasi Edge Chromium Stable, seharusnya Edge lama akan secara langsung dihilangkan dan digantikan dengan Edge Chromium. Hal tersebut bisa kita lihat jika kamu sudah melakukan instalasi Edge Stable yang bisa kamu download melalui Search Engine Google. Sama halnya dengan nanti ketika Microsoft meluncurkan Edge Chromium melalui Windows Update.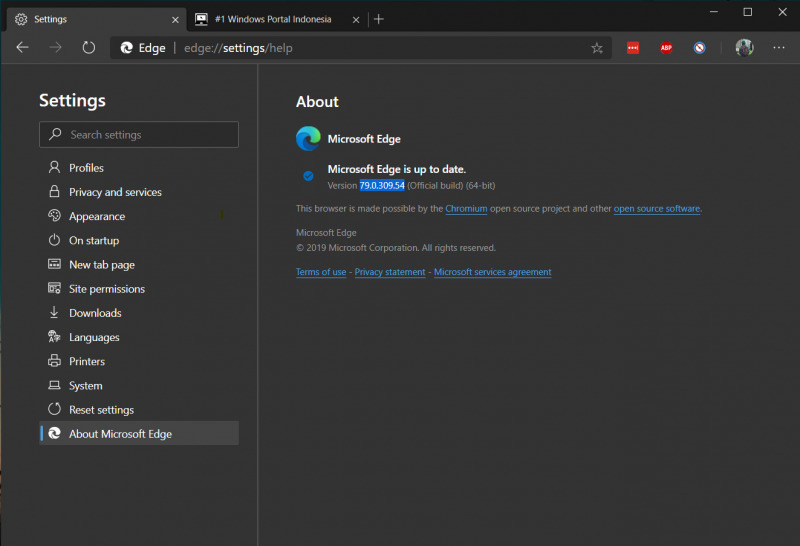 Namun ternyata, Edge lama, hanya digantikan dan disembunyikan saja dari system, dan secara teknik Microsoft tidak menghapus Edge dengan teknologi EdgeHTML lamanya. Seperti baru baru ini Microsoft mengatakan dalam support documentnya:
"Installing the Stable channel of the next version of Microsoft Edge at system-level will cause the current version (Microsoft Edge Legacy) to be hidden. If you want to let your users to see both versions of Microsoft Edge side-by-side in Windows, you can enable this experience by setting the Allow Microsoft Edge Side by Side browser experience group policy to Enabled,"
Yap EdgeHTML dan Edge Chromium ternyata bisa dijalankan secara berdampingan dengan melakukan sedikit tweak pada Group Policy Editor.
Tutorialnya bisa dibaca disini : Cara Menjalankan Edge Legacy dan Edge Chromium Stable Bersamaan!
Nah kamu lebih prefer pake yang mana nih? Edge Chromium apa EdgeHTML?
Sumber : Microsoft Via News Softpedia