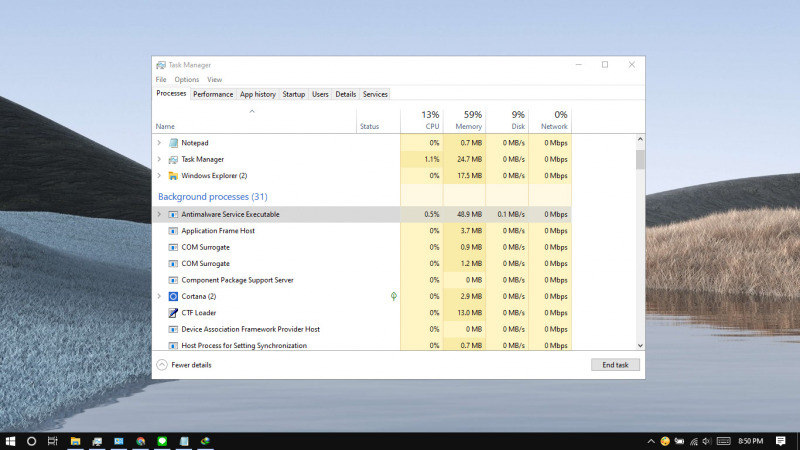 Microsoft berencana akan menambahkan fitur baru pada aplikasi Task Manager di Windows 10. Dimana update ini akan menambahkan fitur 'Architecture' yang mana akan menampilkan apakah sebuah proses menggunakan 64-bit atau 32-bit. Serta dapat mengidentifikasi aplikasi ARM32.
Hal ini bersumber pada pengguna Twitter @WalkingCat.
taskmgr will have an 'Architecture' column to display the architecture of process, like x86/x64/Arm32

— WalkingCat (@h0x0d) December 21, 2019
Penambahan kolom 'Architecture' pada tab Process di Task Manager ini didasari jika kedepannya perangkat ARM yang menjalankan Windows 10 semakin populer, maka hal ini sangat berguna untuk mengidentikasi proses berdasarkan arsitektur yang digunakan.
Task Manager memang mendapatkan beberapa perubahan pada era Windows 10. Salah satunya adalah dengan menambahkan fitur pengukur temperatur untuk kartu grafis.