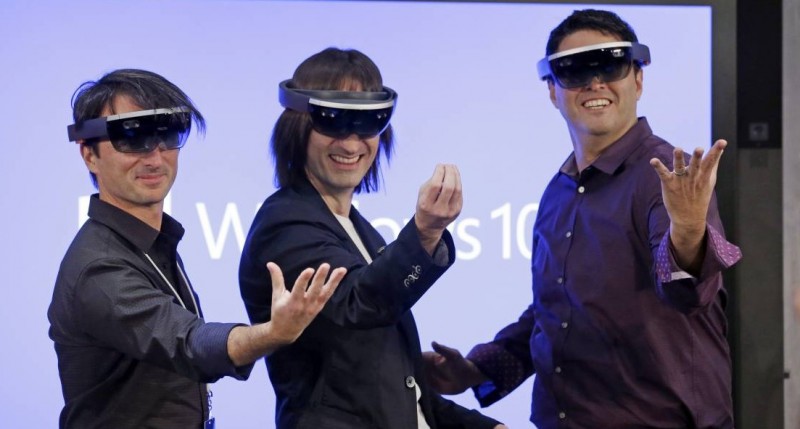 Pagi dini hari tadi NASA kembali mengirimkan paket rutin untuk 2 awak kapal ruang angkasanya. Diantaranya lebih dari 7.700 pounds berat persedian termasuk makanan, percobaan sains, dan hingga sepasang HoloLens dari Microsoft!
Pada pengiriman sebelumnya, roket yang membawa HoloLens dan paket perbekalan astronot ini meledak sebelum sampai di tujuan. (Baca juga: Roket yang Membawa HoloLens Meledak Dalam Perjalanan ke Stasiun Luar Angkasa)
Perlu diketahui, astronot Scott Kelly dan Mikhail Kornienko telah menghabiskan lebih dari setahun di terminal ruang angkasa sebagai bagian dari eksperimen besar untuk mengetahui bagaimana jangka panjang pengaruh tubuh manusia di ruang angkasa, dan kini misi panjang tersebut telah berjalan selama 257 hari dalam batas-batas yang relatif sempit di orbit.
untuk apa hololens digunakan oleh para astronot?
You know I actually got the opportunity to try that out before I launched, and it seems like there are certain capabilities that would be good for us onboard the space station. One would be, you know right now we look at the computer or an iPad to look at procedures. And if you could have a procedure right in your field-of-view, something that was command-able with your voice, you know where you could scroll through the different steps, that would be helpful. It also has this capability where somebody on the ground perhaps could be looking basically at what you're looking at, and be able to write in your field of view. So let's say we're working on a piece of hardware, and we're not that familiar with it, but we have an expert on the ground, you know that person could basically see what we're seeing and make annotations, point to things, and kind of lead us through a particular activity. You know that's one of the many capabilities of that, or similar hardware, that we're excited about.

– Scott Kelly
Singkatnya mereka akan menggunakan hololens sesuai arahan dalam misi mereka dan tentu memanfaatkanya sebagai alat interaksi di bilik sempit yang penuh akan pengetahuan tersebut.
Untuk melihat ekspresi mereka berdua saat menerima HoloLens bisa kamu streaming disini dalam wawancara oleh popular Science .
Dan bonus untuk kamu yang ingin pergi melihat ruang angkasa, berikut gambaran luar angkasa oleh salah satu The Open Agency ;)
https://www.youtube.com/watch?v=zGnM2w2tLl0
Jadi bagaimana menurut kamu, apakah HoloLens ini bakal berguna bagi para astronot, bahkan bagi pengembangan ilmu pengetahuan kedepannya? Bagikan pendapatmu disini ;)