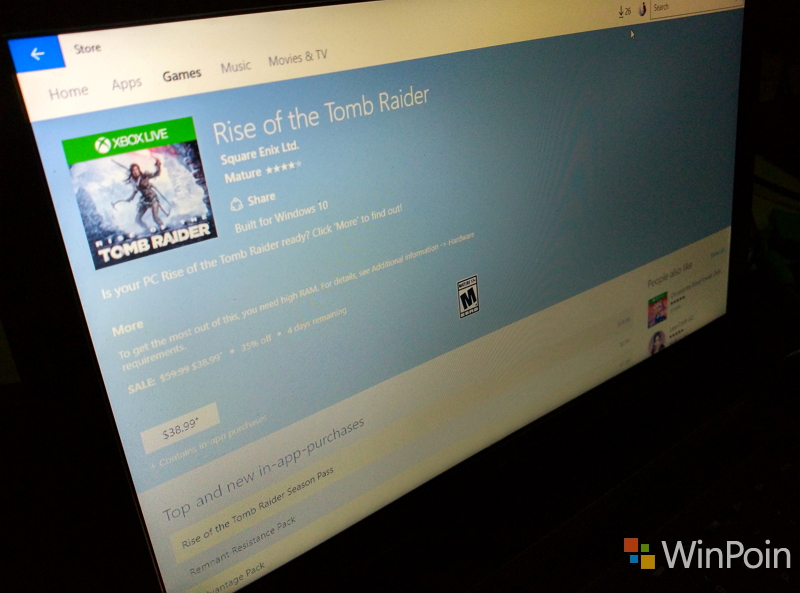 Ultimate Game Sale masih terus berlanjut, sebelumnya Quantum Break dan Gear of War sudah mendapatkan potong diskon yang cukup besar, kini giliran game super lainnya yang mendapatkan diskon yakni Rise of The Tomb Raider.
Jika pada awal tahun saat pertama dirilis harga game ini sekitar Rp800.000, kini harganya hanya sekitar Rp600.000 dan setelah mendapatkan diskon harganya hanya berkisar Rp485.000 saja.
Perlu diperhatikan, promo ini hanya berlaku untuk device Windows 10 saja dan juga hanya berlaku selama 3 hari lagi.
Jadi, bagi kamu yang menginginkan game ini segeralah menuju Windows Store kamu masing-masing atau kamu bisa menggunakan link berikut untuk membelinya.
Download Rise of The Tomb Raider