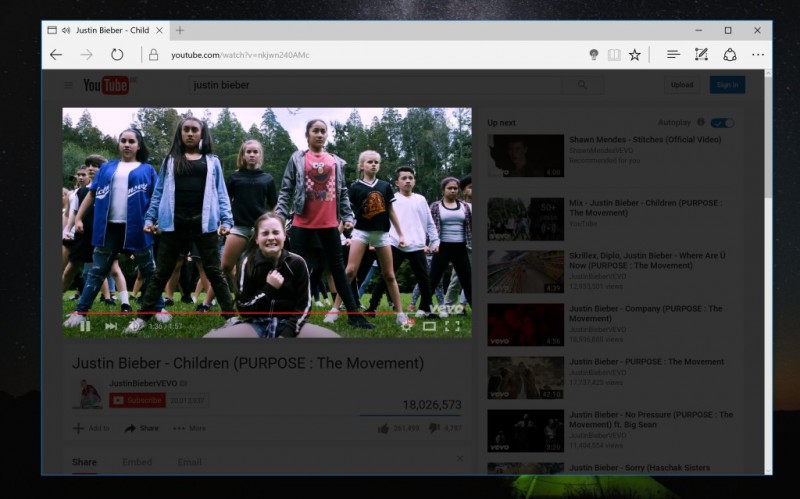 Disamping gegap gempita dirilisnya Final Windows 10 Mobile ke Non-insider (Meskipun tidak semua device mendapatkannya). Microsoft juga merilis Insider Build 14291 untuk Windows 10 PC, yang membawa perubahan yang cukup dinanti pengguna Microsoft Edge yakni dukungan terhadap Ekstensi.
Microsoft sendiri juga sudah merilis ekstensi Microsoft Translator, Reddit Enhancement Suite, dan Mouse Gesture yang dapat kamu download melalui Official Website Ekstensi Microsoft Edge. Disamping ke 3 ekstensi tersebut, ternyata sudah ada ekstensi lain yang dapat kamu coba yakni "Turn Off the Lights".
Turn Off the Lights Edge extension. Preview! @msdevbelux #Windows10 #Edge #FridayFeeling https://t.co/H2XW6TsxI9 pic.twitter.com/vDUN0OQ9r9

— Turn Off the Lights (@TurnOfftheLight) March 18, 2016
Turn Off the Lights sendiri adalah sebuah ekstensi yang memungkinkan kamu untuk meredupkan layar Browser ketika sedang menonton video streaming, contohnya ketika menonton video di YouTube. Ekstensi ini sudah hadir pada beberapa web browser terkenal seperti FireFox, Chrome, Safari, dan Opera.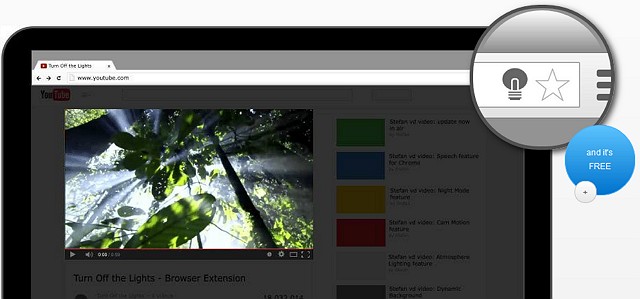 Perlu diketahui, ekstensi ini belum bisa kamu download melalui Windows Store. Dengan kata lain, kamu harus Side-load ekstensi ini terlebih dahulu. Jika kamu tertarik kamu dapat mendownload serta mengikuti instruksinya disini.
Buat kamu yang sudah menggunakan ekstensi ini, jangan lupa bagikan pengalaman kamu disini!. 😉