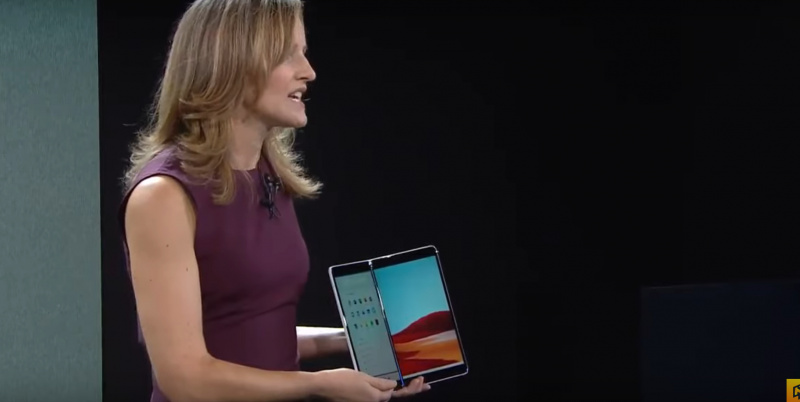 Sebuah kabar cukup menarik baru baru ini dilaporkan via ZDNet, dimana Microsoft mungkin saja tidak akan jadi merilis Windows 10X dan perangkat Surface Neo pada tahun ini.
Tahun lalu, Microsoft merencakan akan merilis dua produk baru mereka pada tahun 2020 ini, namun dikarenakan wabah pandemi covid-19 yang semakin meluas, membawa efek buruk bagi perilisan kedua produk tersebut, seperti yang ditulis Mary Jo Foley di ZDNet,
"My contacts say that Chief Product Officer Panos Panay informed some of his team internally today, April 8, that Microsoft wouldn't be delivering its own Surface Neo dual-screen 10X devices this calendar year. In addition, Microsoft also won't be enabling third-party dual-screen Windows devices to ship with 10X in calendar 2020, I hear."
Selain itu Mary Jo Foley juga mengatakan bahwa Microsoft ingin memprioritaskan Windows 10 ke perangkat Single Screen terlebih dahulu.
"Microsoft's new priority is to get Windows 10X on single-screen devices first — which could be good news for those who were hoping that Microsoft's 10X push might help the company in its Chromebook-compete effort. (Single-screen devices means both 2-in-1-type form factors and traditional clamshell-type devices.)"
Namun meskipun begitu, tetap saja pengembangan Windows 10X masih belum selesai, ditambah dengan efek pandemik yang semakin meluas menjadikan Microsoft kesulitan untuk menyelesaikan system operasi ini.
Via : Windows Central, ZDNet