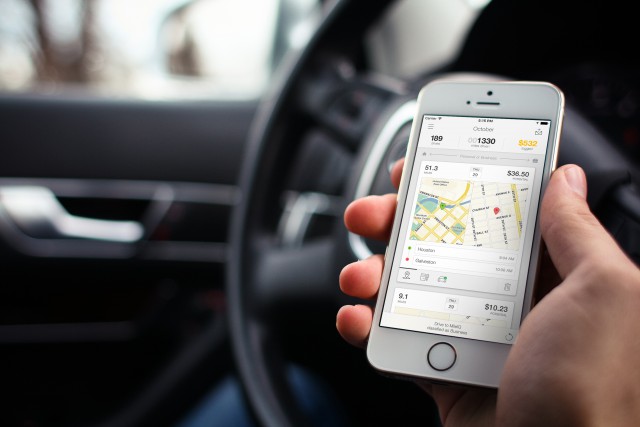 Microsoft kembali mengakuisisi sebuah startup yang merupakan pengembang aplikasi populer di Device Android dan iOS yakni MileIQ , sebuah aplikasi  Automatic Mileage Tracker yang fungsinya sangat membantu produktifitas kerja yang dominan menggunakan smartphone. Akuisisi ini juga dikatakan sebagai sebuah ambisi Microsoft untuk mengubah proses produktifitas dan bisnis dalam mobile-first.
This "self-directed workforce," as Mobile Data Labs calls them, are always seeking ways to reduce time and effort spent on administrative chores like mileage, expenses, time tracking and reimbursement.
Cara kerja MileIQ sendiri memanfaatkan dari GPS device yang digunakan, lalu dikirim secara otomatis dan di kalkulasikan nantinya serta dapat menentukan harga pajak yang dibayar. Di Negara Barat tepatnya Amerika Serikat sendiri berlaku pajak/jalan, dan dari fakta yang di ambil oleh MileIQ tersebut rata – rata pengguna MileIQ sendiri dapat menghemat $547/bulan.
Jadi jelas mengapa aplikasi ini sempat menduduki aplikasi populer di App World iOS selama 20 bulan dengan lebih dari 1 juta pengguna.
Lalu , adakah Niat Microsoft membawa aplikasi ini ke Windows Phone ?
We're thrilled to welcome Mobile Data Labs to the Microsoft family to work on new ways to improve the productivity to millions more mobile professionals. I encourage you to start using MileIQ today by visiting the iOS App Store or Android Play Store.
Yap, dengan jawaban tersebut menandakan memang belum ada rencana dari Microsoft untuk mendatangkan MileIQ ke Windows Phone. Untuk saat ini sepertinya Microsoft memang lebih berfokus ekspansi untuk menguasai store kompetitor tersebut.
via Microsoft Blog