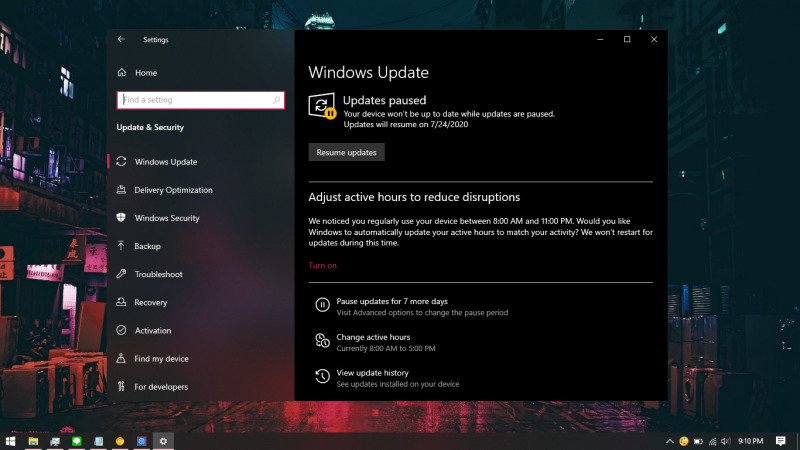 Terdapat sedikit perubahan pada Windows 10 versi 2004 alias May 2020 Update. Dimana Microsoft menghilangkan opsi untuk pengguna agar bisa menunda update melalui Settings.
Perubahan ini tertulis pada halaman dokumentasi Microsoft.
Update less: Last year, we changed update installation policies for Windows 10 to only target devices running a feature update version that is nearing end of service. As a result, many devices are only updating once a year. To enable all devices to make the most of this policy change, and to prevent confusion, we have removed deferrals from the Windows Update settings Advanced Options page starting on Windows 10, version 2004.
Jadi dengan perubahan ini, maka pengguna Windows 10 edisi bisnis seperti Professional, Education, dan Enterprise tidak akan lagi bisa menunda update hingga 365 hari melalui halaman Advanced Options di Windows Update pada Settings.
Meskipun demikian, kamu masih bisa menunda update dengan Group Policy Editor (Computer Configuration > Administrative Templates > Windows Components > Windows Update > Windows Update for Business > Select when Preview builds and Feature Updates are received or Select when Quality Updates are received).
Source: ZDNet