Seperti yang kita tahu, ketika pengguna melakukan clean install di Windows 10 dengan cara memformat seluruh partisi dari awal, maka pengguna akan diberikan beberapa partisi yang dibuat secara otomatis ketika proses instalasi, sebut saja partisi Recovery (OEM Partitions), System (EFI Boot loader), dan Windows 10 itu sendiri.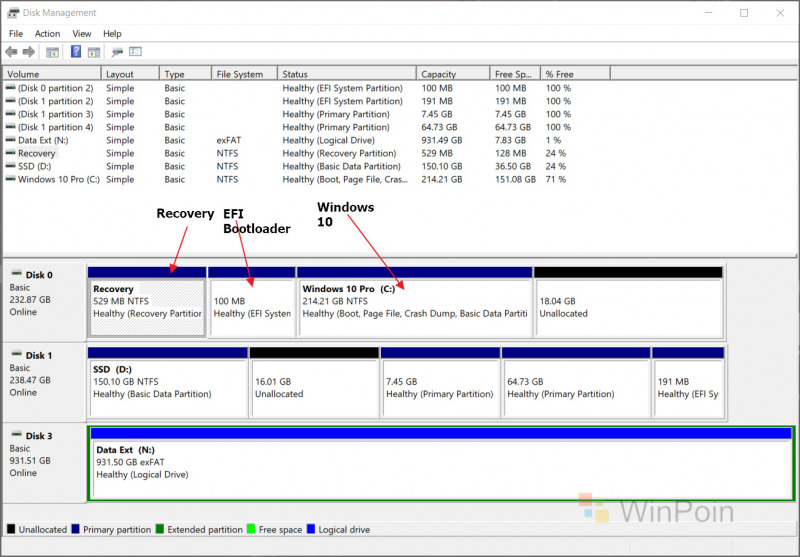 Seperti yang dapat kamu lihat pada gambar diatas, penempatan Partisi di Windows 10 May 2020 Update di perangkat saya yang merupakan hasil update dari 1909, penempatan tersebut dimulai dengan Partisi Recovery, lalu EFI Bootloader, dan Windows 10 Pro dimana itu merupakan partisi Local Disk C.
Namun terkait dengan hal ini, baru baru ini dikabarkan bahwa Microsoft telah mengubah penempatan tersebut dengan skema penempatan seperti berikut.

Dimana System (EFI Bootloader) akan berada diawal partisi, lalu MSR (Microsoft reserved partition), diikuti dengan Windows dan partisi Recovery diakhirnya. Penempatan ini berdasarkan catatan Microsoft, akan memungkinkan pengguna untuk menggunakan Windows BitLocker Drive Encryptions melalui Windows dan Windows Recovery Environment, "This layout lets you use Windows BitLocker Drive Encryption through both Windows and through the Windows Recovery Environment."
"We recommend that you place this partition (recovery) immediately after the Windows partition. This allows Windows to modify and recreate the partition later if future updates require a larger recovery image," Microsoft mencatat.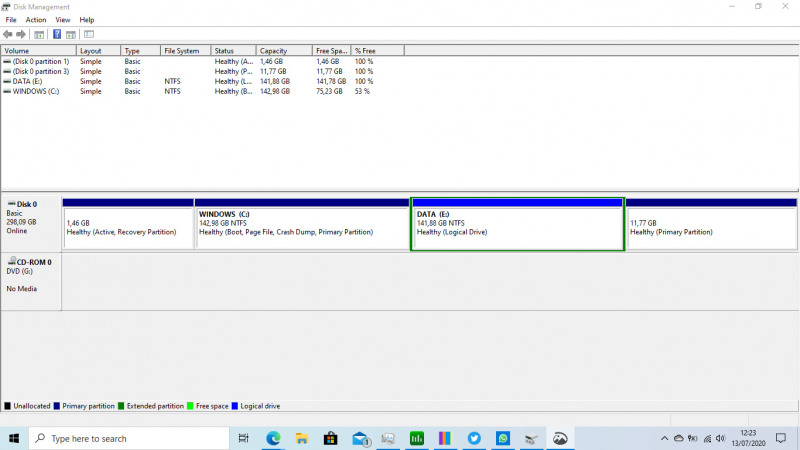 Perlu diketahui perubahan ini mulai diterapkan dengan Windows 10 2004 Windows Setup dimana akhirnya Windows Partitions mengikuti GPT partitioning guidelines Microsoft itu sendiri.
Nah bagi kamu yang kemarin melakukan Clean Install, silahkan cek di Disk Management, apakah penempatan tersebut telah berubah?
Sumber : Microsoft, Via Windows Latest