Microsoft baru baru ini merilis sebuah informasi mengenai Emergency Security Update yang didalamnya berisi perbaikan security yang sebelumnya mempengaruhi Microsoft Office dan aplikasi Windows 10 Paint 3D.
Berdasarkan halaman advisory yang dicatat Microsoft, kerentanan ini akan membuat seorang peretas memperoleh hak akses yang sama seperti pengguna yang login dengan akun mereka, sehingga secara teknis peretas akan memiliki kontrol penuh atas sistem yang diretas.
"Remote code execution vulnerabilities exist in Microsoft products that utilize the FBX library when processing specially crafted 3D content. An attacker who successfully exploited these vulnerabilities could gain the same user rights as the local user. Users whose accounts are configured to have fewer user rights on the system could be less impacted than users who operate with administrative user rights," Microsoft Menjelaskan.
Untuk melancarkan serangan, peretas atau orang jahat ini perlu terlebih dahulu untuk menyebarkan File 3D yang di exploit dan membiarkan pengguna membukanya, sehingga dengan kata lain pengguna yang tidak pernah membuka dan mendapatkan file 3D akan aman dari tindakan ini.
"To exploit the vulnerabilities, an attacker must send a specially crafted file containing 3D content to a user and convince them to open it. The security updates address these vulnerabilities by correcting the way 3D content is handled by Microsoft software," jelas Microsoft
Security ini diberi peringkat tingkat keparahan 'important' untuk Microsoft Office dan Paint 3D, dan berdasarkan informasi dari Microsoft, semua perangkat productivity suite Microsoft Office 2016, Microsoft Office 2019, dan Office 365 ProPlus semuanya bisa terpengaruh kerentanan ini.
Namun kamu jangan terlalu khawatir, karena seperti dilansir dari forbes, sebagian besar perbaikan sudah diberikan sejak update Office pada April 14 lalu, namun demi menambah keamanan sebaiknya kamu pengguna Microsoft Office yang disebutkan diatas agar memastikan bahwa Office dan aplikasi Paint 3D sudah dalam versi yang paling baru, kamu bisa langsung saja melakukan update melalui File > Account > Office Updates > Check For Updates, dan untuk Paint 3D, kamu bisa melakukan update melaui Microsoft Store.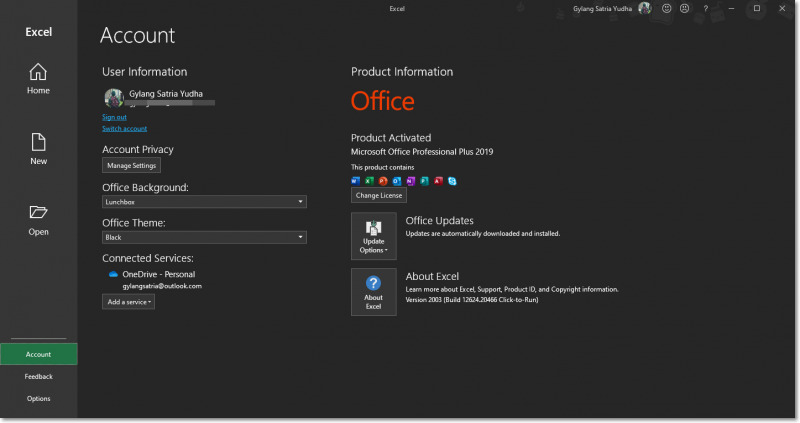 Via : Microsoft, News Softpedia, Forbes