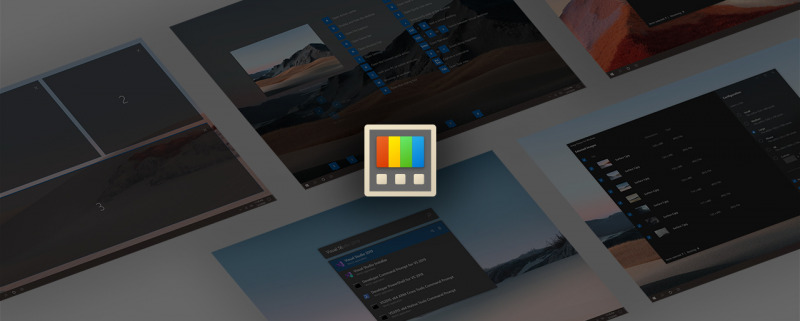 Untuk pengguna PowerToys, mungkin sudah cukup banyak juga yang mulai beralih ke Windows 11, namun sayangnya di versi 0.59 kemarin, masih tampak jelas sekali kompatibilitas OS Windows 11 dengan PowerToys masih kurang sempurna dan masih terasa laggy untuk digunakan.
Terlebih pada sebagian besar fitur utama PowerToys seperti FancyZones, PowerToys Run, dan lainnya masih kurang mantap untuk digunakan di Windows 11.
Namun kawan kawan, beberapa waktu lalu Microsoft telah merilis versi PowerToys baru dengan versi 0.60, dimana dalam versi ini, ada banyak pembaruan termasuk peningkatan kompatibilitas PowerToys dengan Windows 11.
Jika kamu penasaran berikut adalah changelog dari PowerToys 0.60:
PowerRename and Image Resizer items are now visible in the modern context menu on Windows 11.
PowerToys Run includes a plugin for OneNote.
FancyZones uses a new zone identification with monitor Id to increase stability and avoid zone resets.
AlwaysOnTop now uses rounded corners for highlighting rounded windows on Windows 11.
Added settings to PowerToys Run to better control the query results order.
Selain itu ada juga perbaikan penting lain yang mencakup:
FancyZones: Fixed a bug where windows shown on all desktops were not working with FancyZones.
FancyZones: Fixed proper canvas layout rendering in FancyZones Editor and the unscaled monitor resolution is now shown.
FancyZones: Fixed an issue with transparency in certain windows causing the window to go blank.
The Mouse Pointer Crosshairs default activation shortcut was changed to not collide with a special character combination on some internation keyboards.
PowerRename: Fixed the file enumeration logic to only change enumerations at the end of the file name.
PowerRename: Clicking on regex/date and time cheat sheet appends that item to the selected search or replace text field.
PowerToys Run: Fixed default Web Browser detection.
PowerToys Run: The Program plugin can now search .lnk shortcuts by their executable name
Nah seperti yang tercatat dalam changelog diatas, kini di Context Menu Windows 11, menu PowerRename dan Image Resizer sudah tersedia di Context menu dan dapat pengguna pilih dan gunakan dengan normal.
Tentunya ini adalah peningkatan bagi PowerToys, karena dapat dikatakan juga bahwa Context Menu Windows 11 lebih kompleks dan lebih modern, dan akan sangat disayangkan jika aplikasi ini sendiri tidak memiliki kompatibilitas terbaik untuk OS terbaru Windows 11.
Jika kamu tertarik, kamu bisa mendownload PowerToys 0.60 dalam halaman gitHub berikut.