Sebuah kabar menarik beberapa waktu lalu dihadirkan Microsoft, dimana kabarnya mulai pada Microsoft Edge 96, PWA di Microsoft Edge Chromium dapat menggunakan Protocol Handler.
Dengan protocol handler, tentu PWA akan terasa makin seperti aplikasi native pada umumnya, dimana secara tidak langsung itu akan terintegrasi sangat baik dengan system operasi.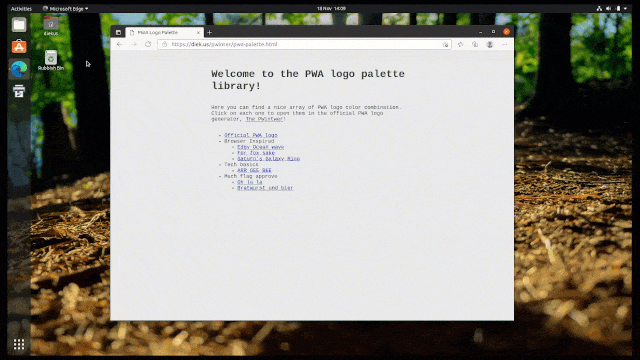 "Beginning with Microsoft Edge 96, web apps can now use Protocol Handlers in Microsoft Edge. This is a powerful feature that allows your installed web application (or PWA) to handle pre-set or custom protocols. Installed web applications can now register with the operating system as protocol handlers and launch when a specific protocol is invoked. Let's dive into the feature to understand how developers can take advantage of it." Tulis Microsoft dalam halaman pengumumannya.
Dan seperti apa yang tertulis diatas, dan berdasarkan dengan gambar diatas juga, nanti ketika situs yang telah kamu jadikan PWA terbuka, kamu akan diberikan notifikasi apakah kamu akan membuka PWA, hal ini sama seperti layaknya sudah ada aplikasi terinstall di system operasi.
Tentunya kemampuan ini akan sangat bermanfaat untuk para pengguna PWA di Microsoft Edge Chromium, baik itu di Windows, Linux dan Mac. Nah bagaimana menurutmu? kamu bisa membaca pengumuman mengenai hal ini dihalaman resmi Microsoft berikut.
Via : Microsoft