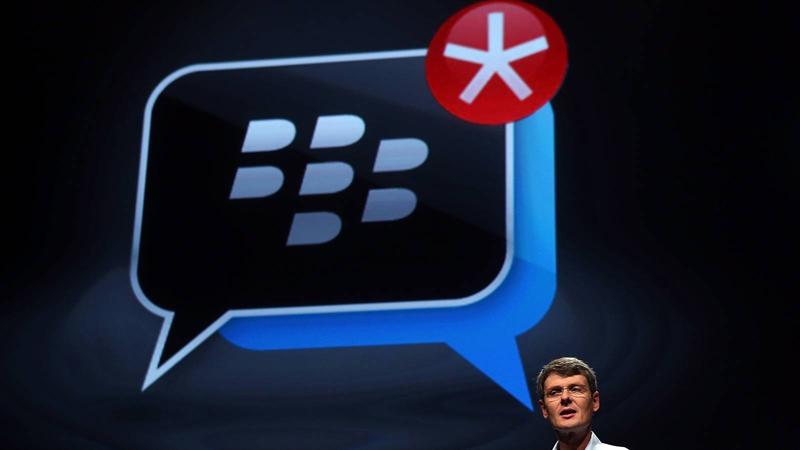 Sejak Blackberry membatalkan penjualan perusahaannya dan mendapatkan suntikan dana sebesar $1 Miliar dari Fairfax Finance, sahamnya terus turun dan melemah sampai saat ini. Meskipun pun device Blackberry sudah tidak lagi populer, namun aplikasi BBM tetap menjadi kebanggaan di kalangan pengguna smartphone. Aplikasi BBM juga tidak lagi hadir secara esklusif di BB saja, sekarang sudah mulai hadir di Android dan juga iOS. Lalu bagaimana dengan Windows Phone?
@ManuFabri91 Not today my friend. Will be available on #Windows by end of summer.

— BBM (@BBM) February 26, 2014
Pada event MWC 2014 lalu, Stephen Elop juga sudah mengumumkan akan mendatangkan aplikasi BBM walaupun tidak ada kejelasan kapan akan dirilisnya. Hari ini ada kabar terbaru tentang aplikasi BBM yang WinPoin dapatkan di Forum. Salah satu member ilhamajah04 mendapatkan informasi kalau BBM akan hadir di Windows Phone pada akhir musim panas atau bulan Agustus. Hai pengguna WP, apakah kalian menunggu kehadiran aplikasi BBM ataukah sudah cukup dengan aplikasi Chat yang sekarang?
Thanks ilhamajah04
Instagram Jahat! Nasib SMS di Ujung Tanduk..
NB: Subscribe channel Kepoin Tekno agar tidak ketinggalan berbagai info menarik dan bermanfaat seputar teknologi, setiap hari.