Windows 10 versi 2004 alias May 2020 Update memiliki masalah baru. Dimana terdapat laporan yang mengatakan bahwa terdapat masalah pada jalur upgrade melalui Media Creator Tool yang menyebabkan proses installasi gagal.
Hal ini berdasarkan laporan dari pengguna di Reddit yang coba upgrade ke Windows 10 versi 2004 dengan MCT, dimana proses tersebut gagal dengan pesan error "0xC1900101 – 0x20017. The installation failed in the SAFE_OS phase with an error during BOOT operation."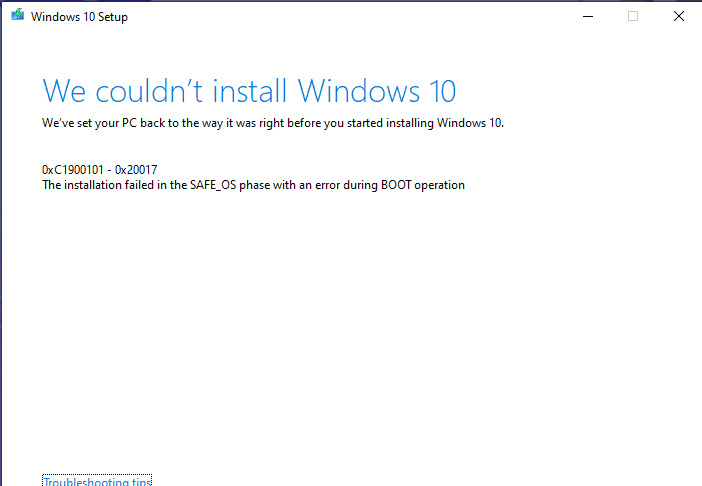 Microsoft sendiri sebenarnya memiliki penjelasan yang berkaitan dengan pesan error tersebut, yakni:
Ensure that all that drivers are updated.
Open the Setuperr.log and Setupact.log files in the %windir%\Panther directory, and then locate the problem drivers.
Sebelumnya Windows 10 versi 2004 sudah memiliki banyak masalah status 'Never Run' pada Drive Optimization, glitch pada system tray, layar blank setelah sleep (khusus driver AMD sepertinya), dan masih banyak lagi.