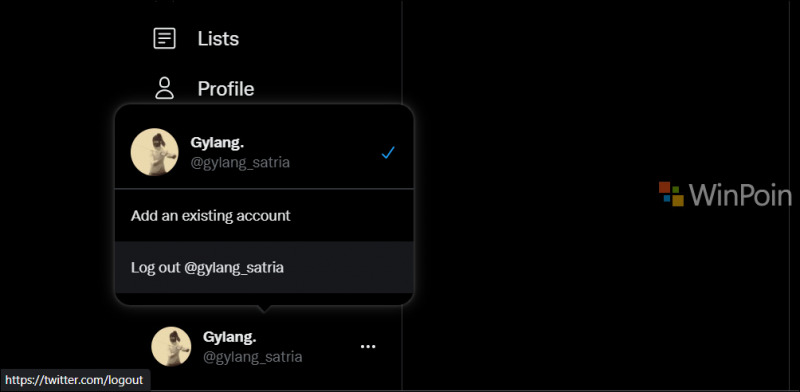 Sebagai pengguna Twitter, beberapa hari lalu saya mengalami sebuah masalah dimana ketika ingin menutup sesi login dari perangkat, hal tersebut justru tidak bisa dan gagal dilakukan, dan bukan hanya di Android saja yang error, melainkan di aplikasi iOS juga mendapati hal yang sama.
Baca Juga : Microsoft Rilis Windows 11 Insider Dev Build 25206
Nah entah cuma saya saja, atau pengguna lain juga mendapati masalah tersebut, namun tampaknya hal tersebut sudah bukan menjadi penasaran lagi, karena baru baru ini, Twitter dalam halaman Blog-nya mengungkan bahwa ada bug dari tahun kemarin yang mencegah pengguna untuk log-out dari akun mereka, bug ini terjadi khususnya pada pengguna yang melakukan reset kata sandi.
"We want to let you know that we recently fixed a bug that allowed Twitter accounts to stay logged in from multiple devices after a voluntary password reset. In order to help ensure the safety and security of everyone that may have been affected, we've proactively logged people who may have been affected out of active sessions. We take our responsibility to protect your privacy very seriously and it is unfortunate this happened. While there is no action for you to take, we want to share more about the steps we've taken and best practices for keeping your account safe." Ungkap Twitter.
Baca Juga : Fitur Tab di File Explorer di Windows 11 Akan Hadir Bulan Oktober 2022
Nah jadi dengan adanya bug ini, bahkan jika kamu telah mengganti password kamu, akun masih akan tetap login di perangkat kamu yang lain, karena sesi tersebut belum ditutup. Namun kabar baiknya, dengan pengumumannya tersebut, Twitter telah meyakinkan penggunanya bahwa masalah telah diperbaiki. 
Untuk sekarang, seandainya kamu mendapati masalah yang sama, kamu cukup logout saja dengan normal seperti biasa, kemudian kamu juga bisa logout semua sesi dari akun kamu melalui halaman https://twitter.com/settings/sessions.
Via : Twitter