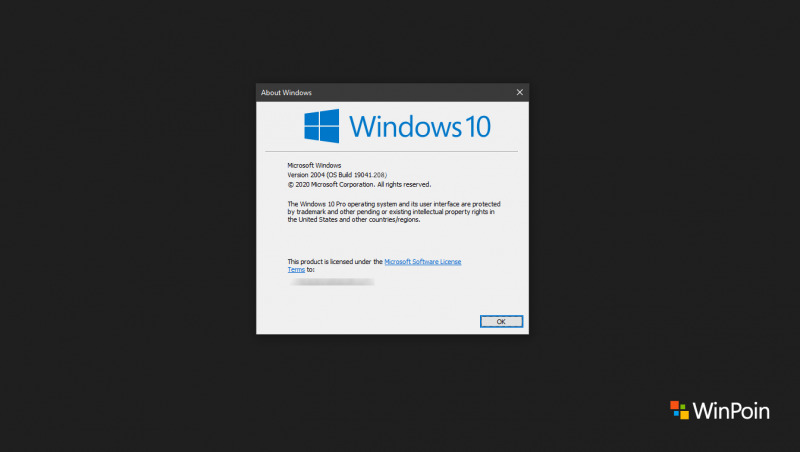 Bagi pengguna Insider Slow Ring yang saat ini masih menggunakan Windows 10 Build 19041 / Windows 10 2004, beberapa waktu lalu Microsoft meluncurkan update KB4558244 yang berisi sebuah perbaikan yang ditambahkan.
Berdasarkan halaman Release Note Microsoft, Update KB4558244 ini akan membawa Build Windows 10 menjadi 19041.208, dan update yang diberikan pun membawa sejumlah perbaikan yang sama seperti pada Build 19041.207 yang sebelumnya dirilis ke Insider Slow Ring dan Release Preview, namun meskipun begitu, ada sedikit penambahan perbaikan masalah, yang mana pada update ini akan memperbaiki masalah yang menyebabkan kegagalan ketika mengirim NPLogonNotifiy API Notifications dari credential provider framework.
"We fixed an issue that fails to send NPLogonNotify API notifications from the credential provider framework."
Selain itu ada juga sebuah Known issues yang sama seperti update sebelumnya yaitu masalah terkait pengguna Narrator dan NVDA.
Tidak banyak memang perbaikan yang diberikan dalam update ini, namun bagi kamu pengguna Insider Slow Ring, kamu bisa mendapatkan update ini melalui Settings > Update & Security > Windows Update dan Klik Check For Updates.
Via : Microsoft