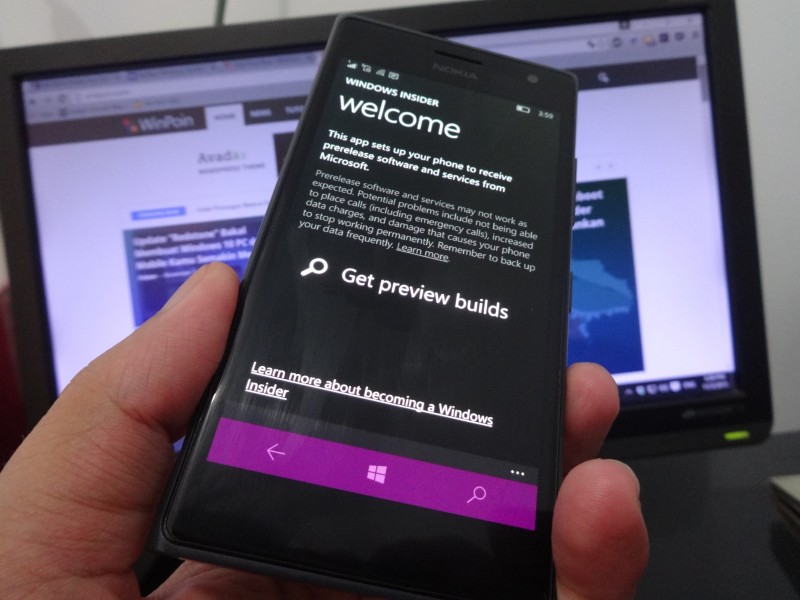 Windows Insider merupakan program Microsoft untuk mengajak user Windows 10 dan Windows 10 Mobile berperan aktif dalam mendesain OS Windows menjadi lebih baik dan juga menjadi sesuai dengan keinginan user.
Program ini aktif semenjak tahun 2014, sebenarnya sejak era Windows Phone 8.1 program ini sudah berjalan, namun hanya menggunakan nama Insider saja yang mana kegunaannya sama seperti sekarang yakni untuk memberikan user (pengguna Windows) akses menjadi pengembang dan bisa mencicipi hal-hal baru yang ada di build selanjutnya terlebih dahulu.
Kini program Windows Insider berkembang sangat pesat, tidak hanya untuk Windows 10 dan Windows 10 Mobile saja, tetapi Microsoft juga sudah menjadikan Xbox One dan beberapa produk Microsoft lainnya (Office, Skype, dll) sebagai bagain dari Windows Insider. Dan tahukah kamu bahwa kini user Windows Insider telah menembus angka 10 juta?
We have had one of these unbelievable experiences with our Windows 10 Insider program. We count over 10M Windows Insiders today, many of them fans, who test and use the latest build of Windows 10 on a daily basis.
Tentunya, angka 10 juta user yang menggunakan dan menguji build Windows 10 (Insider) terakhir dalam penggunaan sehari-hari sangatlah besar.
Program Windows Insider sendiri sangat membantu Microsoft mengembangkan produk buatannya, karena user bisa memberikan feedback jika ada sesuatu hal yang tidak beres (bug dan sejenisnya) atau sesuatu yang tidak disukai.
So, siapakah diantara kamu disini yang menjadi bagian dari Windows Insider?
via Linked in
Membasmi Edge dan Bing di Windows 10
NB: Subscribe channel Kepoin Tekno agar tidak ketinggalan berbagai info menarik dan bermanfaat seputar teknologi, setiap hari.