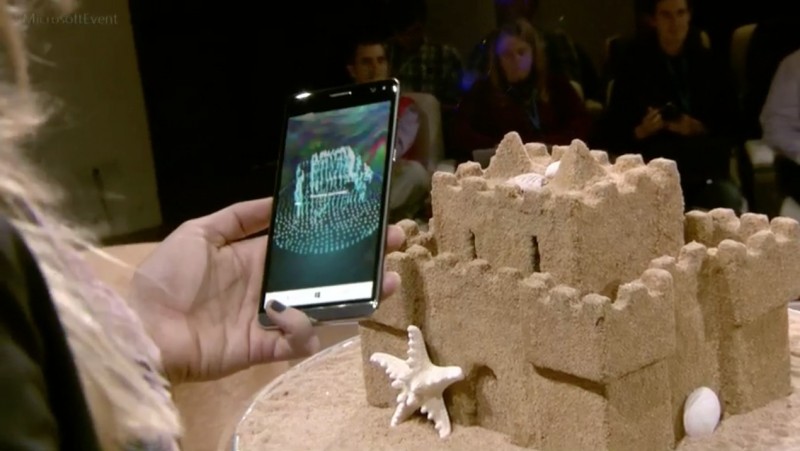 Masihkah kamu ingat dengan kemampuan Windows 10 Mobile di Creators Update yang mana mampu melakukan scan obyek nyata menjadi obyek 3D digital hanya dengan menggunakan kamera ponsel? (Baca: Inilah Kecanggihan Windows 10 Mobile di Creators Update)
Masih belum ingat? coba cek video ini terlebih dahulu:
Bagaimana, pastinya dengan video tersebut kamu sudah bisa mengingatnya bukan?
Sayangnya, ada kabar kurang enak hadir dari fitur tersebut. Rumornya fitur Scan Obyek 3D menggunakan kamera ponsel bukanlah bagian dari Windows 10 Mobile Creators Update. Belum ada info yang pasti kapan mereka (Micosoft) akan merilis fitur ini pada Windows 10 Mobile, tapi Microsoft berjanji akan menyediakan fitur ini pada update yang akan datang.
The capability to capture objects from your world in 3D using the camera on your phone is not one of our Creators Update features. As we shared in October, we envision the functionality being available across platforms, and we're working to bring to mobile devices in the future.
So, bagaimana pendapat kamu mengenai hal ini? Berikan pendapat kamu di kolom komentar.
via MSPU
Smartwatch Murah Bisa Cek Tekanan Darah..??
NB: Subscribe channel Kepoin Tekno agar tidak ketinggalan berbagai info menarik dan bermanfaat seputar teknologi, setiap hari.