Seperti jadwal biasanya, Microsoft minggu ini merilis build baru untuk para pengguna Windows Insider Dev Channel, dimana build yang dihadirkan kali ini adalah build 25145.
Windows 11 Insider Build 25145 ini sendiri direncanakan akan menjadi bagian dari Windows 11 23H2 yang akan dirilis tahun depan, dimana didalamnya sudah ada sejumlah fitur baru yang diketahui mencakup suggested actions, peningkatan file explorer, dan lainnya.
Nah pada Build 25145 yang dirilis hari ini sendiri, ada sejumlah peningkatan baru yang dihadirkan dimana salah satunya adalah adanya peringatan OneDrive Storage dan Subscription Management di halaman Settings.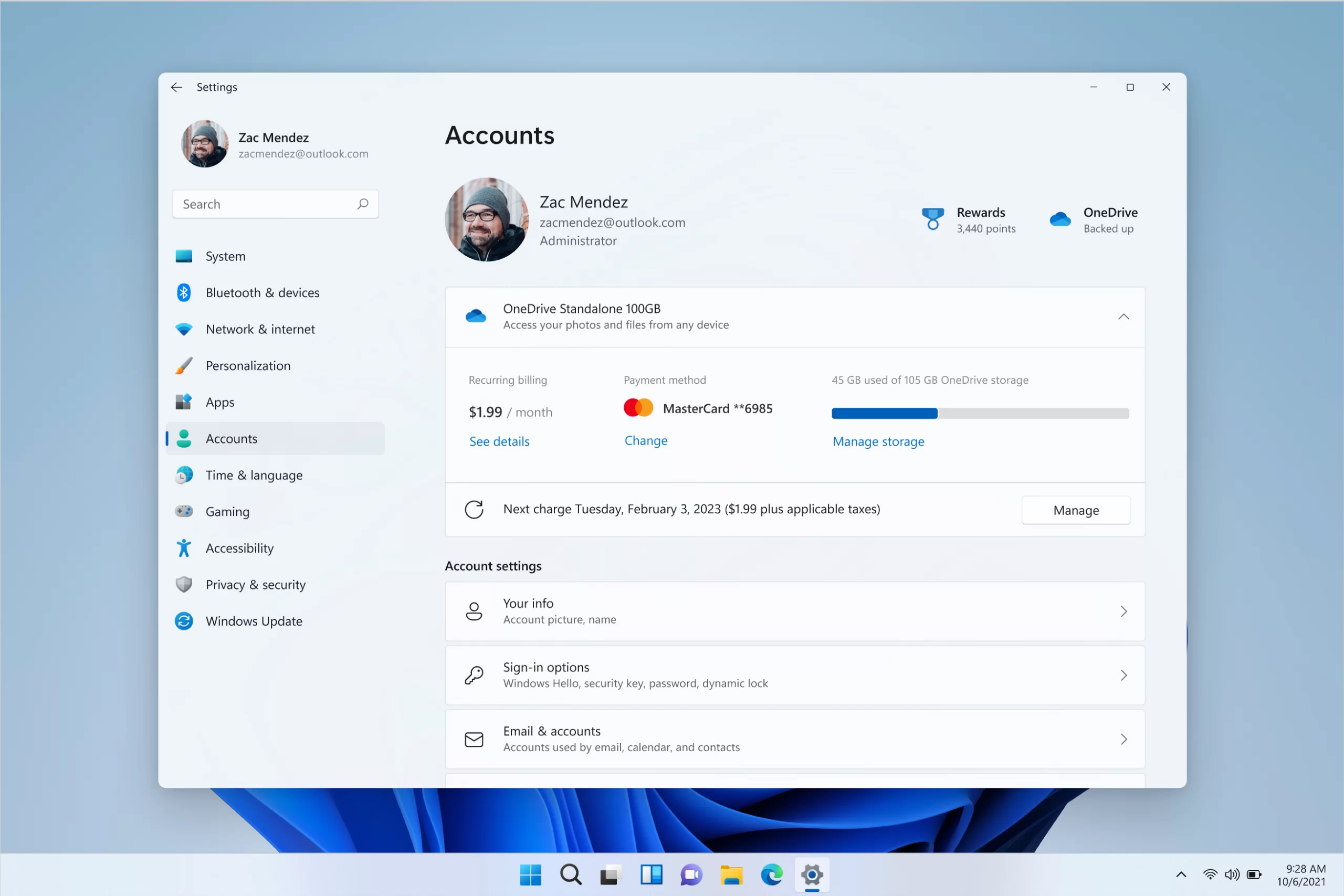 Nah jika sebelumnya kemampuan ini hadir hanya untuk para pengguna Microsoft 365 saja, kini pengguna OneDrive dengan kapasitas 100 GB akan mendapatkan pemberitahuan storage yang sama dengan pelanggan Microsoft 365, dimana dengan kemampuan ini kamu bisa melihat informasi tambahan mengenai langganan OneDrive kamu, mencakup metode pembauaran, storage usage, dan lainnya.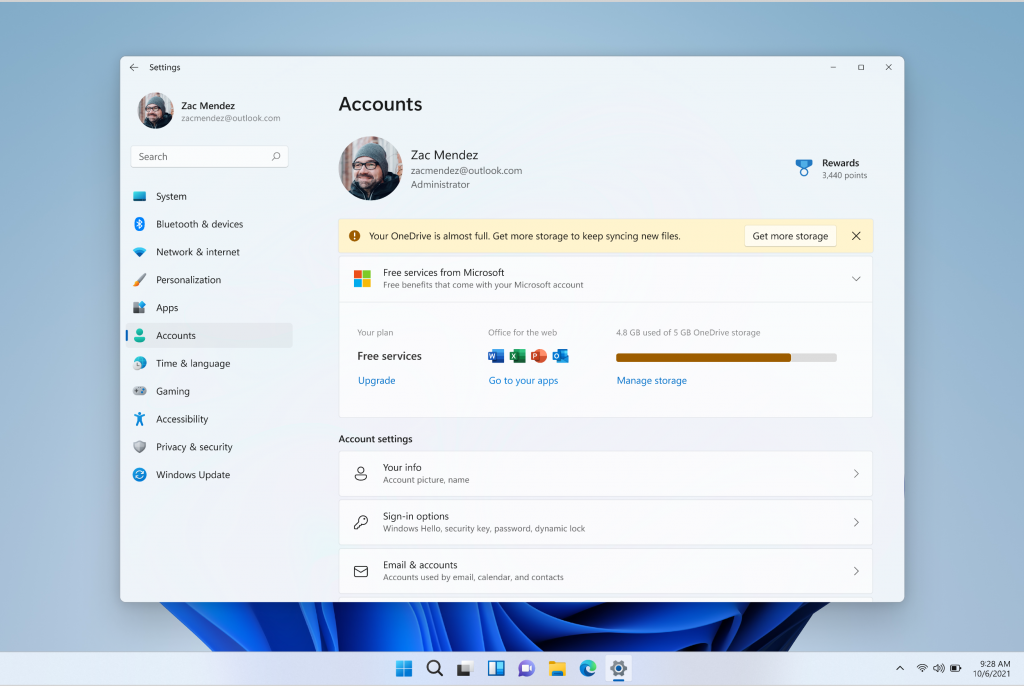 Selain itu, kini LAPS atau Local Administrator Password Solution sudah menjadi bagian Windows secara native, dimana fitur yang dihadirkan mencakup: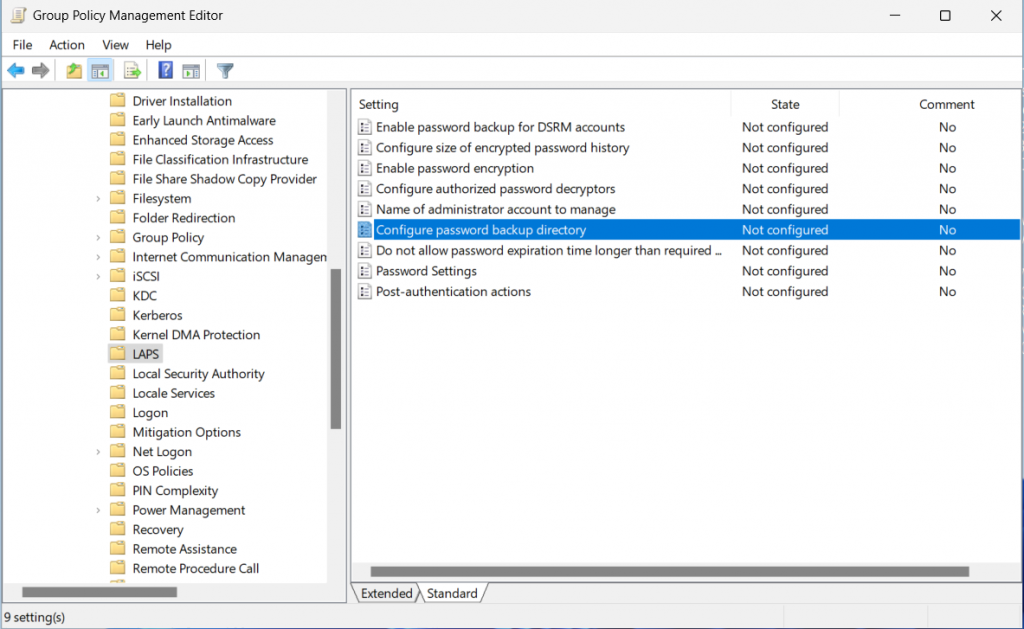 Di Windows 11 Insider Preview Build 25145 ini sendiri, sejumlah fitur yang telah ada mendapatkan peningkatan penting seperti Suggested Actions kini mulai tersedia untuk para Insider di US, Canada dan Mexico, kemampuan middle click di folder pada File Explorer akan membuka new tab dan lain sebagainya.
Untuk lebih jelasnya kamu bisa melihat changelog Windows 11 Insider Preview Build 25145 berikut ini:
Suggested Actions, which began rolling out with Build 25115, is now available to all Windows Insiders in the in the U.S., Canada, and Mexico.
Middle clicking a folder in the body of File Explorer will now open it in a new tab.
Fixed an issue causing Windows Insiders on Surface Pro X devices to hit a black screen when attempting to resume from hibernate.
Fixed a bugcheck that some Insiders were experiencing with SYSTEM_THREAD_EXCEPTION_NOT_HANDLED related to USBs.
Fixed a bugcheck with error 0x1CA SYNTHETIC_WATCHDOG_TIMEOUT that could happen sporadically on some PCs after left idling for some time. This could happen when a laptop lid was closed, making it appear that the laptop had rebooted while sleeping.
Fixed an issue from the last two builds that was leading to InventorySvc consuming an unexpectedly high volume of memory the longer it was running.
The row of tabs should now be included in the keyboard focus cycle when pressing Tab or F6. Once focus is in the tab row, you can use left or right arrow keys to navigate through them.
Fixed an issue where the tab order when using CTRL + Tab would be wrong if you'd rearranged the tabs in File Explorer.
Narrator will now read the dialog that opens when uninstalling an app from its context menu in Start and those options correctly.
The animation when selecting the More button in Start's Recommended section in right-to-left (RTL) languages should now appear correctly.
When dismissing notification center using your keyboard, its closing animation will now show correctly.
Typing a number in the Settings search box when using an Arabic display language should no longer show boxes.
Fixed an issue causing Settings to crash when going to Bluetooth & Devices > Printers & Scanners in the last few builds.
Fixed a couple crashes that some Insiders were experiencing in the last few builds when opening the Wi-Fi section of Quick Settings, or after connecting or disconnecting from networks in the Wi-Fi section in Quick Settings.
Fixed an issue that was causing the Wi-Fi option in Quick Settings and the Wi-Fi section in Settings to sometimes take a few seconds to appear.
Using touch to rearrange the items in Quick Settings when in edit mode should no longer lead to Quick Settings unexpectedly dismissing sometimes.
Added the SOM currency sign (U+20C0) to the Courier New font family.
Pressing CTRL + Page Up and CTRL + Page Down should work again now to navigate through pages in Task Manager.
Fixed a rare issue that could lead to certain apps to sporadically crash on launch.
Nah untuk kamu para pengguna Windows Insider Dev Channel, jika kamu berminan memperbarui versi yang kini kamu gunakan, kamu bisa langsung memperbarui Windows 11 kamu ke build ini melalui halaman Settings > Windows Update > Check for Updates.
Via : Microsoft