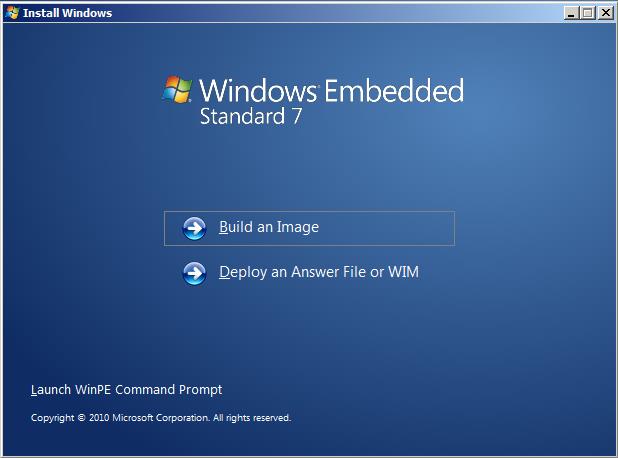 Windows 7 Standard Embedded atau kadang disebut juga dengan Windows Embeded Standard 7 (WES7) adalah sebuah system operasi yang dibangun dalam kerangka yang sama dengan Windows 7 Ultimate, dengan kata lain perangkat lunak apapun yang kompitabel dengan Windows 7 akan berjalan juga di Windows Embeded Standard 7 ini.
Bedanya Windows Embeded Standard 7 dengan Windows 7 umum yang sering kita temukan adalah perbedaan fungsional, dimana hadirnya kemampuan untuk melakukan kustomisasi tingkat lanjut yang biasanya dipakai sebuah perusahaan, misalkan mengubah bootscreen dengan merek sendiri, kemampuan untuk membuat antarmuka custom sendiri dan berbagai fitur lainnya yang memang tidak ada di Windows 7 biasa.
Dan terkait dengan system operasi yang memang bahkan tidak terlalu dikenal masyarakat luas ini, akhirnya system operasi ini sudah mencapai akhir dukungannya pada 13 October 2020 kemarin. Ya, sudah sejak bulan kemarin versi Windows ini tidak lagi menerima update apapun dari Microsoft.
"Windows Embedded Standard 7 reached end of support on October 13, 2020. As devices running Windows Embedded Standard 7 will no longer receive updates of any kind from Microsoft, we recommend migrating any remaining devices to Windows 10 IoT as quickly as possible," tulis Microsoft dalam halaman Tech Community nya.
Selain itu sama seperti Windows 7, Windows Embeded Standard 7 ini bisa saja mendapatkan perpanjangan ESU atau Extended Security Update selama tiga tahun dengan biaya tambahan yang harus pengguna keluarkan.
"If you were unable to complete your migration in time, Microsoft offers the Extended Security Update (ESU) program as a last resort. This paid program will ensure that your devices receive critical and important security updates for a maximum of three years after the end of support date, which in the case of Windows Embedded Standard 7, would be October 10, 2023," Microsoft menjelaskan.
"Extended Security Updates for embedded devices, including Windows Embedded Standard 7, are only available from OEMs. Other products currently supported by the ESU program include SQL Server 2008 R2 for Embedded Systems, Windows Server 2008 R2 for Embedded Systems, and Windows 7 for Embedded Systems."
Dengan itu seperti yang dijelaskan Microsoft, pengguna ada baiknya untuk melakukan migrasi ke Windows 10 IoT atau memperpanjang dukungan dengan layanan ESU yang disediakan untuk tetap mendapatkan dukungan demi mencegah masalah security yang bisa saja didapatkan.
Via : NewTek, News Softpedia