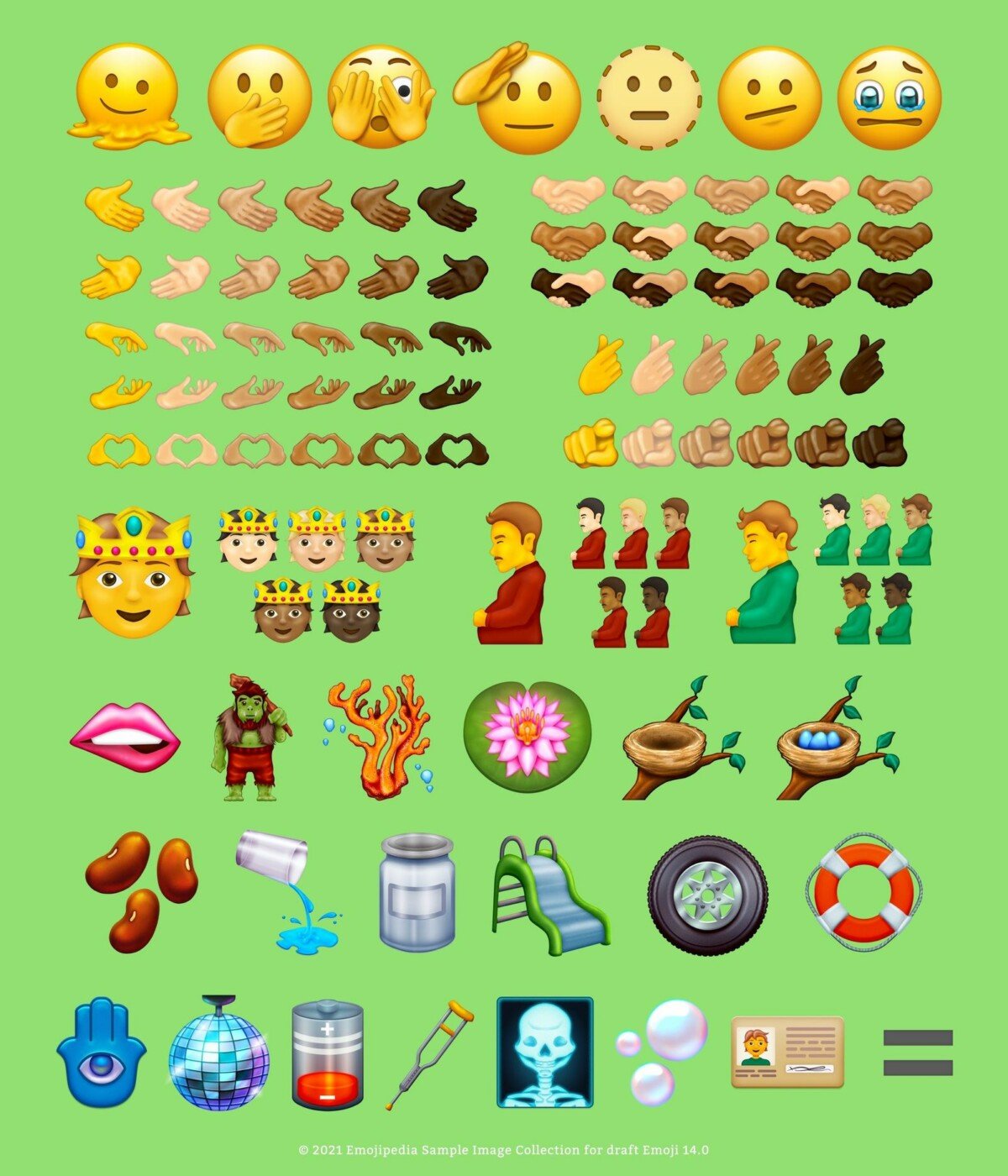 Emojipedia telah membagikan draft emoji baru yang nantinya akan di vote dan masuk pada standar Emoji 14.0. Terdapat beberapa kandidat emoji baru seperti Saluting Face, Melting Face, dan Coral.
Daftar selengkapnya bisa kamu lihat pada blog Emojipedia yang dirilis beberapa hari menjelang hari emoji se-dunia tahun ini — yang jatuh pada tanggal 17 July. Selain itu, orang-orang juga bisa melakukan voting terhadap kandidat emoji yang ada.
Emojipedia menjelaskan, emoji baru yang ditambahkan pada tahun ini yang paling menonjol adalah kesetaraan gender antara pria dengan wanita — dengan memberikan opsi emoji pria hamil.
Pregnant Man and Pregnant Person are new, and recognize that pregnancy is possible for some transgender men and non-binary people. These are additions to the existing 🤰 Pregnant Woman emoji.

The above additions will mean that nearly all emojis can have default a gender neutral option, with choice to use a woman or man where relevant.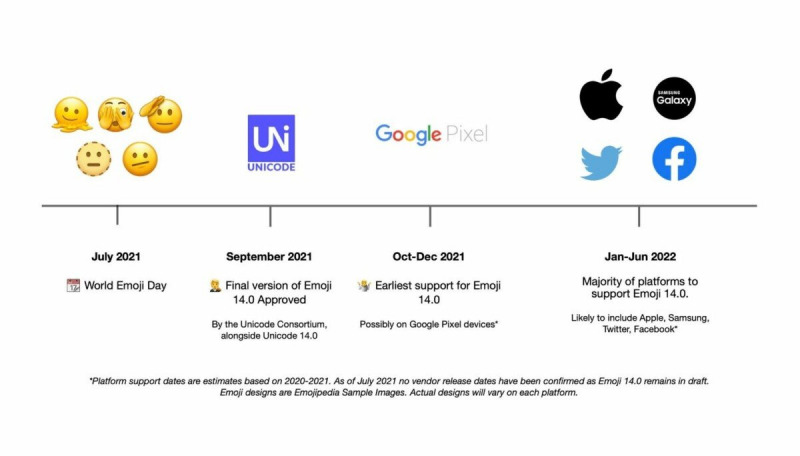 Nantinya setelah dirilis, emoji baru ini akan tersedia secara bertahap. Jadi tidak semua platform bisa langsung menikmati emoji ini saat dirilis. Perangkat Google Pixel nampaknya akan menjadi yang pertama bisa menggunakan emoji ini mulai bulan Oktober, disusul dengan platform lainnya pada Januari 2021.