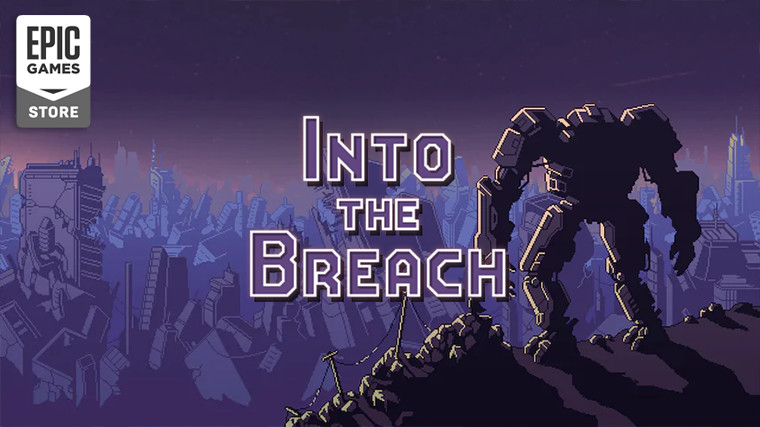 Seperti biasa, menjelang akhir pekan Epic Games Store akan menggratiskan game baru. Namun, untuk minggu ini cuma ada satu game aja yang bisa kamu dapatkan yakni game berjudul "Into The Breach" dan sebagai catatan untukmu, ini bukanlah kali pertama game ini digratiskan oleh Epic Games Store.
Into The Breach merupakan sebuah game strategi yang simpel, namun akan cukup menantang ketika dimainkan. Game ini menceritakan tentang wilayah yang kamu tempati saat ini tiba-tiba diserang oleh monster raksasa dan kamu harus berhasil mengalahkan monster-monster tersebut dengan strategi yang tepat. Buat yang penasaran, lebih baik cek langsung saja trailernya berikut ini:
Gimana, cukup menarik bukan game gratis kali ini? Untuk kamu yang tertarik dan ingin memainkan game ini, kamu gak perlu spesifikasi PC yang tangguh. Berikut ini adalah spesifikasi minimumnya:
Windows
OS: Windows 7+
Processor: 1.7 GHz
Memory: 1 GB
Storage: 250 MB
macOS
OS: macOS 10.7+
Processor: 1.7+ GHz
Memory: 1 GB
Storage: 250 MB
So, tak perlu berlama-lama, buat kamu yang sudah tertarik dengan game yang ditawarkan oleh Epic Games pada minggu ini, kamu bisa gunakan link yang sudah WinPoin sediakan berikut ini atau kamu bisa kunjungi website resmi Epic Games untuk info yang lebih lengkapnya.