Sebelumnya dikabarkan bahwa adanya Bug pada Edge Dev 85.0.564.8, dimana dalam versi tersebut, beberapa icon Settings dan Help and Feedback lebih besar daripada yang seharusnya.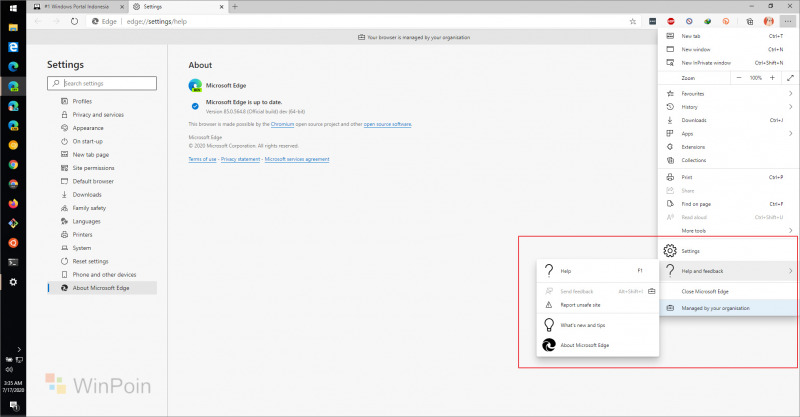 Dan terkait hal tersebut, Microsoft baru saja memberikan update versi 85.0.564.13 dimana dalam update minor ini membawa perbaikan pada bug icon tersebut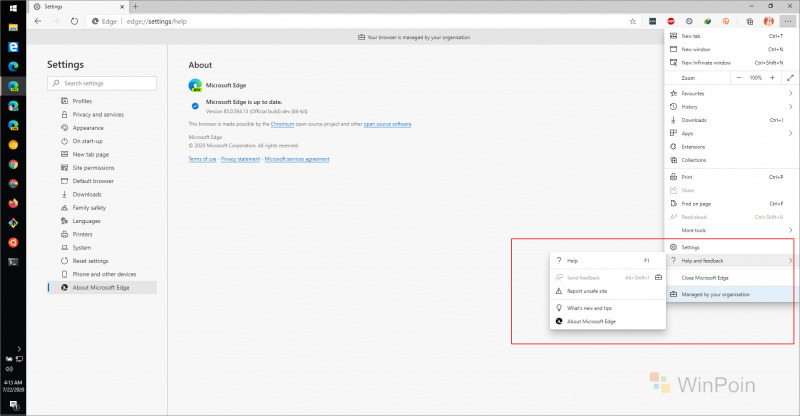 Selain itu, tampaknya ada ada peningkatan dan perbaikan terkait management policies dan Family Safety reporting data seperti yang dicatat Josh Bodner dalam balasan release note update Edge Dev minggu lalu,
"Today's small update should provide a fix for the issue where some icons are too big.  Additionally, we improved the relevance of Family Safety reporting data, and we fixed an issue where certain management policies like HomepageLocation or NewTabPageLocation stopped working and returned a message that they were blocked.  " Catat Josh Bodner.
Nah jika kamu pengguna Edge Dev, dan sebelumnya kamu mengalami masalah, silahkan kamu update versi Edge Chromium Dev kamu.
Thanks to : Esra Christian via Disqus