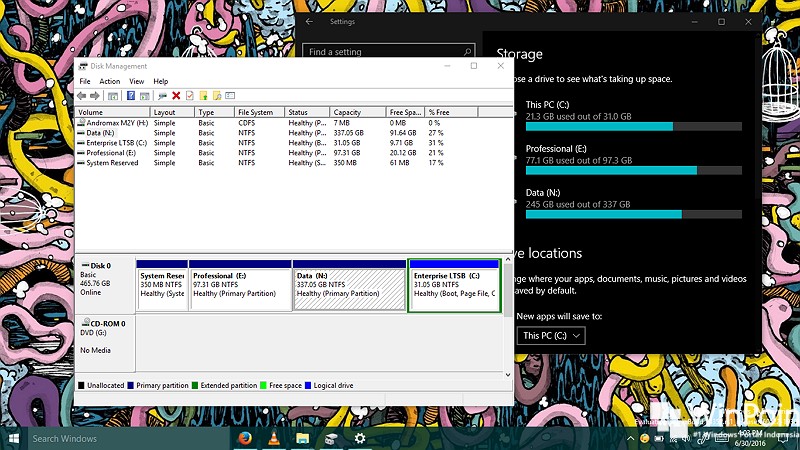 Secara default, ketika kamu ingin membuat partisi. Windows akan menurutkannya sesuai dengan abjad (A, B, C, dst). Tetapi kamu bisa mengganti Driver letter yang ada dengan huruf lain, selama huruf tersebut belum digunakan oleh partisi lain.
Perlu kamu ketahui, ketika mengganti Driver Letter. Ada beberapa program yang mungkin tidak akan berjalan dengan benar. Tetapi sejauh WinPoin mencoba tutorial ini, beberapa hal seperti Shortcut, berjalan dengan benar meskipun merubah drive letter ini.
Mengganti Drive Letter di Windows 10
Pertama buka Power Menu (WinKey + X), lalu pilih Disk management.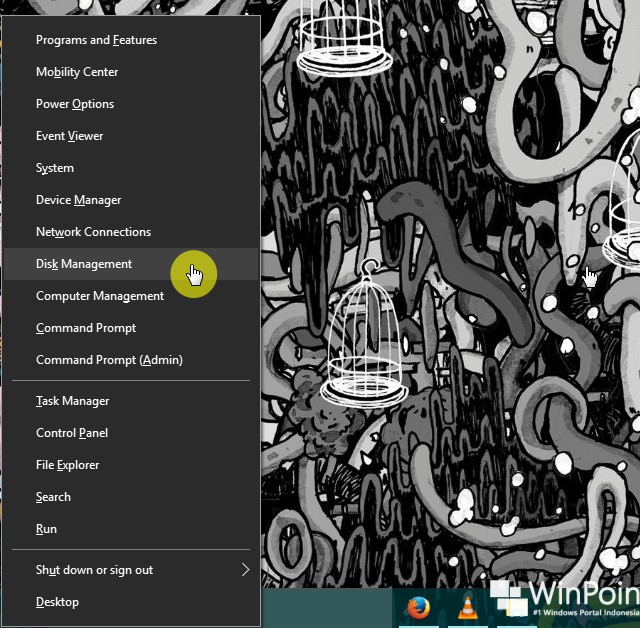 Kemudian klik kanan pada partisi yang ingin kamu ganti, lalu pilih Change Drive Letter and Paths.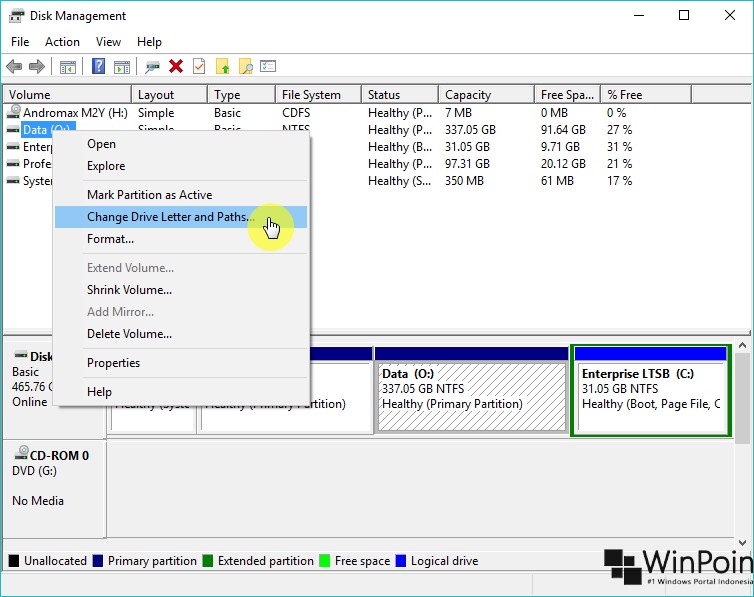 Setelah itu klik opsi Change dan kemudian bukalah menu drop down pada opsi Assign the following drive letter untuk memilih huruf yang tersedia. Jika sudah klik OK untuk menyimpan perubahan.
Terakhir akan muncul peringatan mengenai pergantian Drive Letter ini (yang sudah WinPoin jelaskan diatas). Klik Yes untuk mengakhiri proses.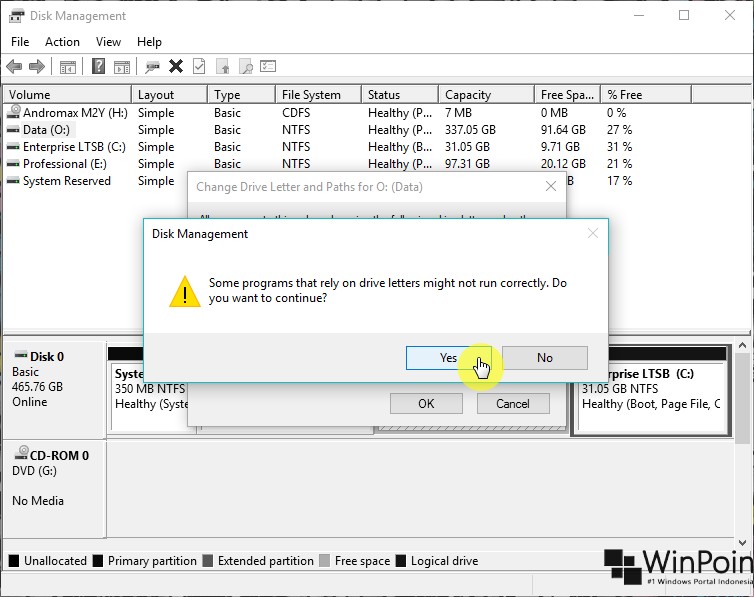 That's it!