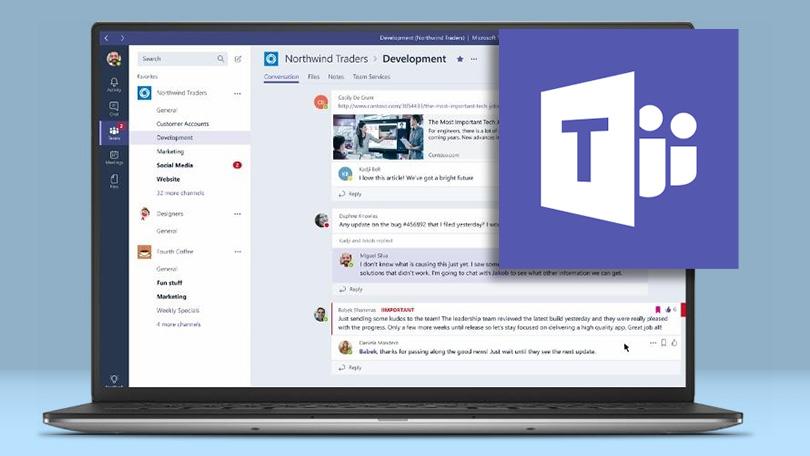 Penggunaan dan Adopsi Microsoft Teams dalam beberapa minggu terakhir dikabarkan meningkat, dan menurut Microsoft hal ini terjadi karena Wabah Virus corona yang memaksa para karyawan untuk bekerja dari dalam rumah.
Seperti dikutip dari majalah Digitimes, Flora chen, Vice General manager for the company's 365 Business Group mengatakan bahwa banyak perusahaan kini mencari produk untuk melakukan kolaborasi atas pekerjaannya, dan kini banyak dari mereka seperti High-tech manufacturing, banking, finance, retail companies, beralih ke Microsoft Teams.
"In Taiwan, the most inquiries about Microsoft Teams come from high-tech manufacturing industries, followed by banking, finance and and retail" kata chen. "Since high-tech manufacturers have factories and clients in different regions, they need remote collaborative work among different locations" lanjunya.
Adopsi Microsoft Teams meningkat dua kali lipat pada bulan Februari khususnya di china dan itu semua terjadi karena jumlah karyawan yang bekerja dari rumah akibat virus corona juga meningkat secara substansial. Di Taiwan saja, penjualan Microsoft Team meningkat 50 % pertahun.
Wabah Virus Corona dikabarkan terus meluas ke lebih banyak wilayah diseluruh dunia, jadi ada kemungkinnan Adopsi Microsoft Teams akan terus meningkat dalam beberapa minggu mendatang.
Via : Digitimes, News Softpedia