Ada satu games lagi yang dibagikan Epic Games dengan waktu yang terbatas guys, games ini adalah Wolfenstein: The New Order, sebuah game First-person shooter, dimana kamu akan bermain melawan anggota Nazi di games ini.
"Intense, cinematic and rendered in stunning detail with id Software's id Tech engine, Wolfenstein sends players across Europe on a personal mission to bring down the Nazi war machine. With the help of a small group of resistance fighters, infiltrate their most heavily guarded facilities, battle high-tech Nazi legions, and take control of super-weapons that have conquered the earth – and beyond." Deskripsi Wolfenstein: The New Order.
Baca Juga : Dapatkan iObit Driver Booster Pro 10 Gratis! – Buruan Waktu Terbatas
Untuk spesifikasi dari games ini tidak memerlukan spesifikasi yang berat kok, dimana dengan minimum requirements berikut, kamu sudah bisa memainkan games ini dengan lancar tanpa ada masalah.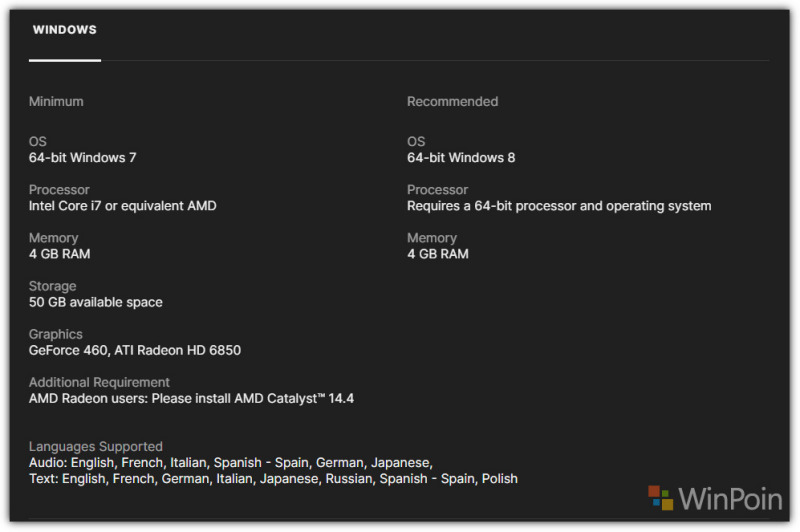 Dihari normal, games ini memiliki harga sekitar Rp266.000, namun kini bisa kamu dapatkan secara gratis sebelum Jam 11 malam ini, buruan claim sebelum kehabisan waktu guys.
Jika tertarik, kamu bisa langsung claim melalui link berikut.