Baru baru ini seperti dilansir dari Techdows, Edge Canary mendapatkan sebuah perubahan baru yang sudah kita kenal dan kita dapatkan di Firefox dan Opera, yaitu dihilangkannya https:// dan www pada alamat website.
Baca Juga : Cara Mengembalikan https:// dan www pada Firefox 75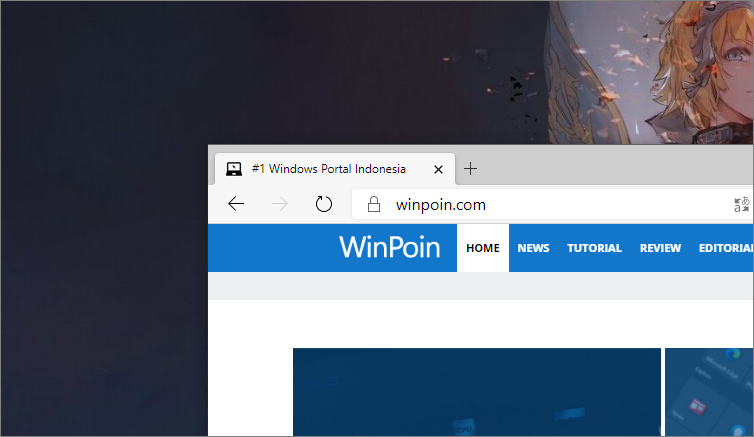 Jika kamu perhatikan, di Edge Canary 86.0.578.0 atau yang lebih baru, kini dibagian Address bar tidak lagi menampilkan Https/Http atau www dalam alamat website.
Kamu tidak suka dengan perubahan ini? hmmm sayangnya berbeda dengan Google Chrome 83, 84, 85, di Chrome 86 sendiri flags "chrome://flags#omnibox-context-menu-show-full-urls" telah dihilangkan, dan di Edge Chromium versi berapapun itu sayangnya tidak ada flags serupa, sehingga kamu tidak dapat mengembalikan tampilan address bar seperti sebelumnya, namun sebagai gantinya Microsoft meminta feedback dari pengguna akan fitur ini.
"To better understand any frustrations, could y'all submit feedback through the browser so the team can have eyes on it? You should to do it from Canary since that's where this is currently available. Holding Alt+Shift+i on Windows (or … menu > Help and feedback > Send feedback) will bring up the feedback tool. In your description, detail why this is counterproductive for you and any thoughts you have on how to improve the functionality of this feature." Catat Microsoft dalam halaman Reddit
Terkait fitur ini, banyak pengguna mengharapkan Microsoft memberikan fitur untuk mengatur perubahan secara manual seperti apa yang dilakukan Opera pada "opera://settings/?search=Show+full+URL+in+combined+search+and+address+bar" nya.
Baca Juga : Cara Menampilkan HTTPS dan WWW di Opera Browser
Nah bagaimana menurutmu? silahkan berikan pendapatmu dikolom komentar dibawah.
Via : Techdows