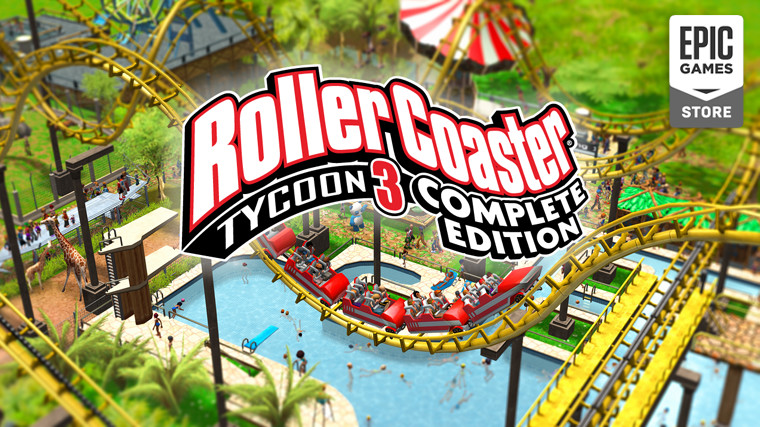 Untuk seminggu ke depan, EGS (Epic Games Store) cuma akan membagikan satu buah game gratis saja yakni Roller Coaster Tycoon 3: Complete Edition, game tersebut menggantikan tiga game gratis untuk minggu lalu yakni FM (Football Manager 2020), Watch Dogs 2 dan Stick It To The Man.
Buat kamu yang belum tahu, Roller Coaster Tycoon 3: Complete Edition merupakan game simulasi membangun taman bermain, khususnya untuk Rollercoaster. Sama seperti game simulasi lain (mis. Sims City, Tropico dan lain-lain), game ini mengharuskan kamu membangun dari 0 hingga menjadi taman bermain yang populer. Untuk lebih detail, kamu bisa cek trailer di bawah ini:
Gimana, sangat seru dan menarik bukan game gratis dari Epic Games untuk minggu ini? Sebelum kamu mengunduh game tersebut, pastikan kamu cek dulu spesifikasi minimum di bawah ini, agar ketika sedang bermain tak mengalami gangguan berarti:
OS: Windows 7 and Above
Processor: Intel or AMD Dual Core Processor
Memory: 2GB RAM
Storage: 2GB
Direct X: Direct X Version 9 or Above
Graphics: 256MB Graphics Memory / Intel HD 4000
So, tunggu apalagi? Kalau kamu tertarik ayo segera klaim game tersebut di Epic Games Store atau menggunakan link yang sudah WinPoin sediakan berikut ini dan sebagai tambahan informasi untukmu, ketiga game ini bisa kamu dapatkan hingga seminggu ke depan tepatnya tanggal 1 Oktober 2020.