Windows 7 akan dihentikan masa dukungannya 14 Januari 2020 mendatang, yang mana hanya tinggal menghitung hari saja dari sekarang.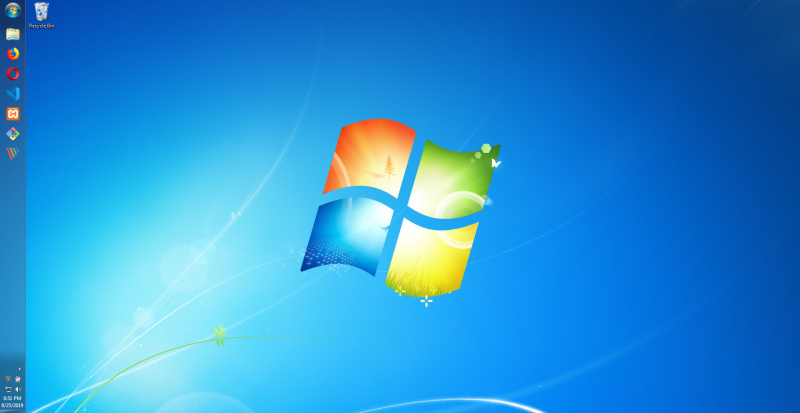 Salah satu masalah yang mungkin akan dirasakan pengguna Windows 7 yang masih ingin bertahan dengan OS ini adalah, kedepannya Aplikasi seperti Antivirus, Browser, Media Player, dan lainnya tidak akan lagi mendukung Windows 7 dan meskipun masih bisa, versi yang diberikan adalah versi yang sudah Obsolete atau kadaluarsa.
Namun, ada sebuah kabar baik terkait hal tersebut, dimana Google baru baru ini mengumumkan bahwa Google Chrome untuk Windows 7 akan terus mendapatkan dukungan update sampai setidaknya 15 Juli 2021, jadi pengguna masih akan mendapatkan 18 bulan persiapan untuk berpindah ke Windows 10 sepenuhnya.
"If you haven't started your move to Windows 10 yet, or even if your organization is mid-way through migration, you can still benefit from the enterprise capabilities of Chrome," Max Christoff, Engineering Director, Chrome, mengatakan.
"On Windows 7, Chrome will continue to provide built-in security capabilities that help keep users safe while on the web."
We will continue to fully support Chrome on Windows 7 for a minimum of 18 months from Microsoft's End of Life date, until at least July 15, 2021 (Via Cloud Google)
Apakah Browser Lain Akan Mengikuti?
Masih belum jelas apakah browser seperti Firefox, atau bahkan Opera, Vivaldi dan Browser Based on Chromium akan mengambil langkah yang sama, namun sejauh ini informasi yang didapatkan hanya dari Google saja.
Nah bagaimana menurutmu? silahkan berikan komentarmu dibawah guys.
Sumber : Google