Beberapa waktu lalu, Microsoft merilis Versi Preview dari Dual-Screen Layout Control untuk developer android, dan seperti tujuannya, Dual-Screen Layout Control Preview ini ditargetkan untuk pengembangan Surface Duo.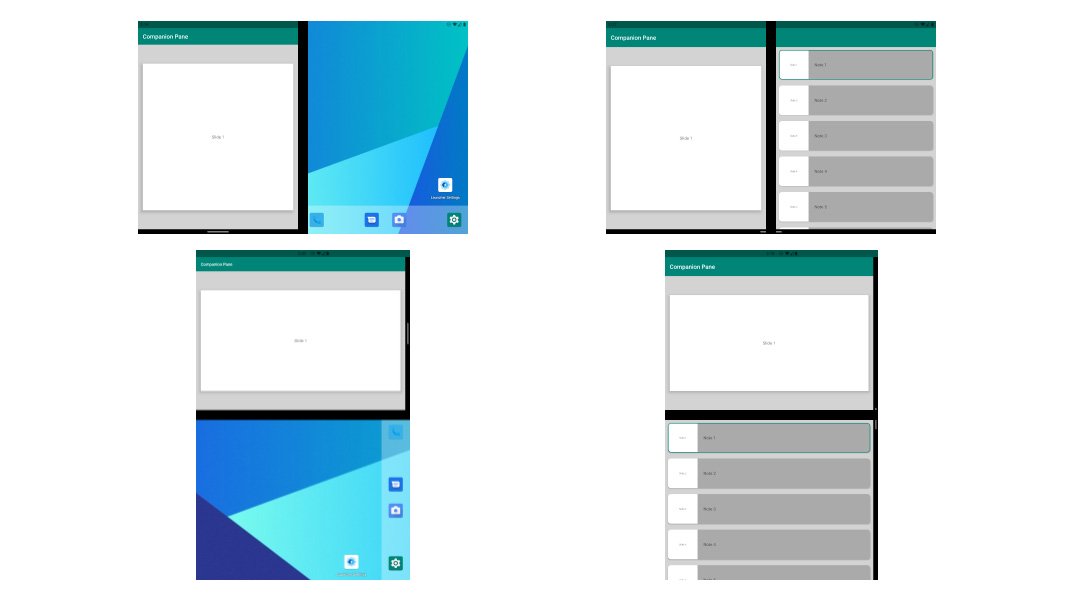 "The dual-screen layout control and associated helpers will enable you to build dynamic and responsive apps that take advantage of the Microsoft Surface Duo and its two screens," Microsoft's Craig Dunn menulis dalam halaman Blog Developer Microsoft.
Sedikit informasi, Dual-Screen Layout Control ini dibangun dengan Microsoft Display Mask API, yang mana digunakan untuk Surface Duo untuk menentukan apa yang terjadi di area layar yang tidak digunakan. Hal ini mencakup tiga elemen terkait, yang diantaranya adalah:
SurfaceDuoLayout : Yang mana merupakan sebuah control untuk membantu memanajemen single screen dan dual screen layouts dalam cara yang lebih flexibel.
SurfaceDuoScreenManager : Merupakan sebuah manager untuk mengatur perubahan modul layar agar aplikasi memiliki respon yang sesuai.
Screenhelper : Berfungsi untuk menyediakan informasi tentang layar, dan engsel (hinge), untuk membantu pengguna mengatur posisi elemen dan user interface.
Terkait fitur yang diberikan, dan informasi lain mengenai hal ini, kamu bisa melihat dan mempelajarinya pada halaman Microsoft berikut. Namun dengan ini bisa dibilang Perangkat Surface Duo akan menjadi perangkat yang cukup menarik yang dikembangkan oleh Microsoft.
Referensi : Microsoft. Thurrot