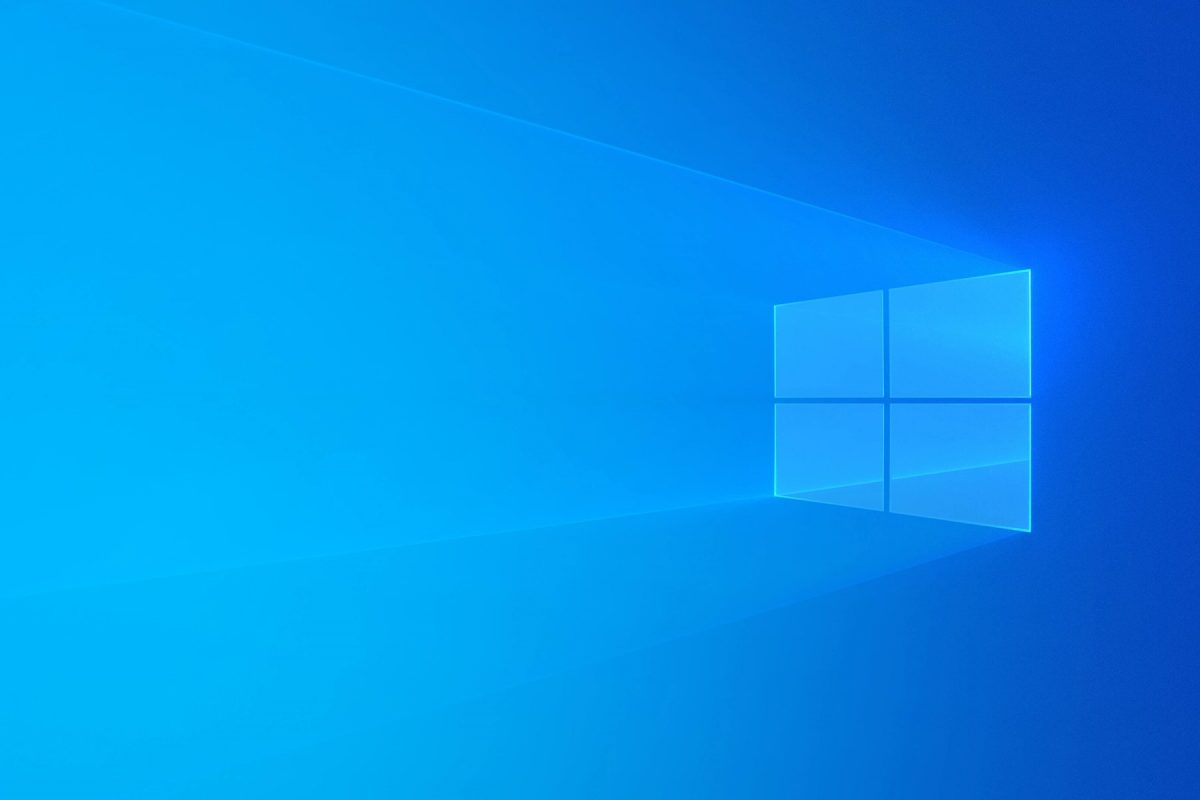 Meskipun kabarnya minggu ini tidak ada update untuk para Windows Insider Dev Channel namun tampaknya Microsoft berbohong, karena faktanya kemarin seluruh pengguna Insider Dev Channel mendapatkan update Build 21354.
Mengenai update ini, satu hal yang pasti, Paint dan Snipping Tool akan diperbarui melalui Microsoft Store, sama halnya dengan aplikasi Notepad yang kini menggunakan versi UWP meski tampilannya masih tetap sama.
Selain itu perlu diketahui bahwa update ini hadir dari CO_RELEASE dan bukanlah RS_PRERELEASE, dan tampaknya Microsoft sedang berupaya menyelesaikan feature update berikutnya.
"Starting with today's build, Windows Insiders will notice that the name of the branch we are releasing builds as shown on the desktop watermark at the lower right of the desktop from has changed to CO_RELEASE. Just like we did back in October when we released builds from the FE_RELEASE branch, we can change which branch we flight builds from. As our engineers work in development cycles internally, we may prioritize work being done in a specific branch and may need to move Insiders between branches. We are treating these builds the same as we would treat builds from the RS_PRERELEASE branch." Tulis Microsoft dalam pengumumannya.
Apa saja yang baru?
Ada beberapa perubahan yang Microsoft catat dan berikut adalah diantaranya.
Personalizations Baru untuk News & Interest di Taskbar
Sekarang ketika kita mengarahkan cursor pada icon cuaca di Taskbar, maka kamu akan diperlihatkan sebuah tombol "Manage interests" pada bagian atas, dimana dengan itu kamu bisa mengatur topic dan beberapa hal lain disana.
Selain itu Microsoft juga mengumumkan satu fitur bernama "Tune your feed", dimana ini akan tersedia pada navigasi sebelah kiri pada halaman "My Interest, dimana dengan fitur ini kamu bisa dengan mudah mengikuti publisher dan partner ekosistem yang kamu inginkan dan menarik perhatian kamu.
Mengenai Personatizations Experience baru ini, saat ini baru tersedia di beberapa negara besar seperti U.S., U.K., Canada, India, dan Australia, selanjutnya region lain akan menyusul untuk mendapatkan fitur ini.
Peningkatan Display Settings
Ada sejumlah peningkatan pada area Display Settings di Windows 10, seperti Content adaptive brightness control (CABC) disabling, dimana dengan ini CABC akan membantu meningkatn performa batterly laptop, dengan pengorbanan berupa kualitas gambar yang dibuat rendah.
Untuk mengaktifkan dan menonaktifkan CABC ini, pengguna bisa masuk ke Settings > System > Display.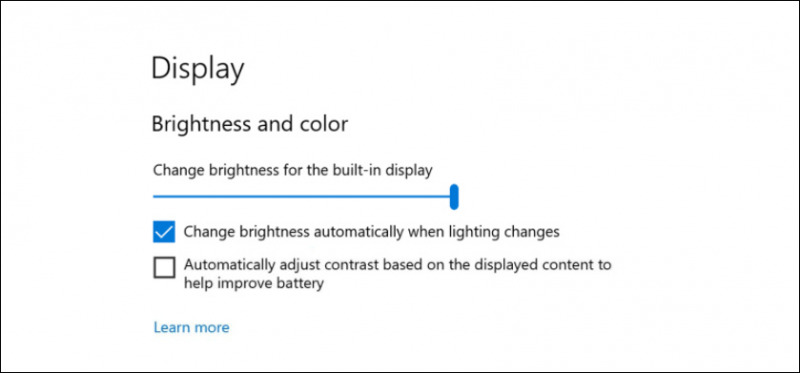 Sebuah catatan penting, fitur ini hanya berlaku jika pengguna menggunakan perangkat dengan dukungan CABC, kamu bisa melihatnya pada informasi GPU kamu di Control Panel.
HDR Certifications, yang kedua dari peningkatan display settings ini adalah pengguna bisa melihat HDR Certifications pada bagian "Advanced display settings".
Fitur ini saat ini masih dirilis secara bertahap dan kabarnya fitur sudah mulai mendukung perangkat Dolby Vision dan VESA DisplayHDR tertentu.
Halaman Pengaturan Camera Baru.
Nah ini mungkin akan kamu suka, dimana dihalaman settings, kini sudah tersedia opsi Camera Settings, dimana kamu bisa mengatur kamera yang terhubung dengan perangkat kamu disana.
Paint dan Snipping Tool Kini Dapat Di Update Dari Microsoft Store, nah seperti yang sudah dikatakan diawal artikel, kini Paint dan Snipping tool sudah dapat pengguna dapatkan dan update dari Microsoft Store, dengan kata lain dua aplikasi ini sudah berbasikan UWP, selain itu icon yang dihadirkan juga telah berubah dan selaras dengan icon aplikasi Microsoft lainnya.


Changelog
Nah bagi kamu yang penasaran, berikut adalah changelog dari Windows 10 Insider Preview Build 21354.
Changes and Improvements
Perbaikan
Known issues
Then click the regular "Check for updates" button in Windows Update Settings. Please note, if the scan needs to be done repeatedly the reg key will need to be re-added each time, as scanning reads and erases the key.
Nah cukup banyak bukan, untuk kamu para pengguna Windows Insider Dev Channel, kamu bisa meluncur ke halaman Settings > Update & Security > Windows Update, dan Download Update Build 21354 yang tersedia.
Via : Microsoft