Salah satu produk utama Microsoft untuk perangkat Mac baru baru ini dikabarkan telah mendapatkan perumbakan tampilan, dengan pembaruan yang menyertakan fluent icon, sudut yang membulat, dan tentu hadir dengan dukungan versi Big Sur.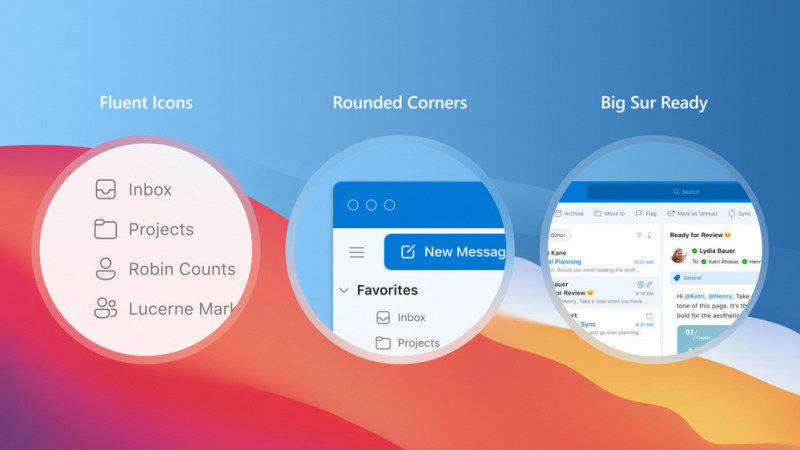 Salah satu hal yang paling menonjol adalah sudut yang membuat pada bagian sisi sisi dari aplikasi Outlook, ini dibuat agar menyesuaikan dengan element Mac yang memang membawa sudut yang lebih membulat.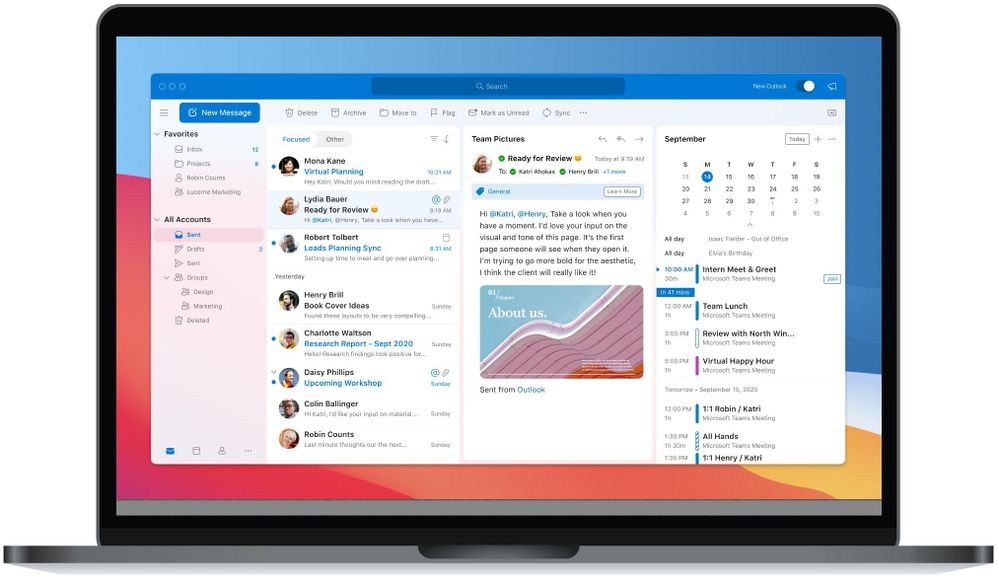 "You will find rounded corners in the buttons, message list, and conversation pane that are influenced by Big Sur. The light, airy design utilizes white surfaces for increased contrast on text and icons. This helps Outlook feels natural on the OS while still nesting well with elements from Microsoft's design language. We wanted you to feel at home while using Outlook for Mac without sacrificing what makes Outlook, well, Outlook," kata Microsoft
Selain mendapatkan penyegaran tampilan, Outlook juga mendapatkan sejumlah fitur baru, termasuk My Day UI yang terintegrasi dengan halaman utama Mail.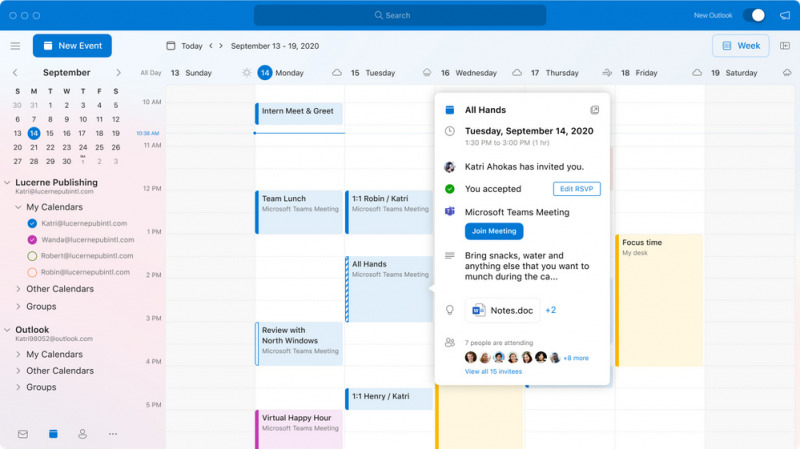 Dengan ini, pengguna dapat memilih kalender mana yang akan ditampilkan.
Selain itu hal baru yang diumumkan adalah kini Microsoft Search menjadi bagian dari Outlook di Mac, dimana Microsoft Search akan mulai diimplementasikan untuk menangani segara sesuatu yang berkaitan dengan pencarian dalam aplikasi.
"The new Outlook for Mac utilizes Microsoft Search, the engine that powers other Outlook and Office 365 experiences, giving you consistent suggestions and faster results. Search across all your accounts and folders at once to effortlessly find that one important email. Search is easily accessible at the top of Outlook, and with one click, recent history and people suggestions surface to help you quickly find information that matters. Advanced capabilities give you even more control when locating important people and messages," Kata Microsoft.
Terkait dengan perombakan ini, pengguna Mac akan mulai mendapatkannya pada pertengahan bulan Oktober mendatang, jadi siap siap saja ya kawan kawan.
Via : News Softpedia