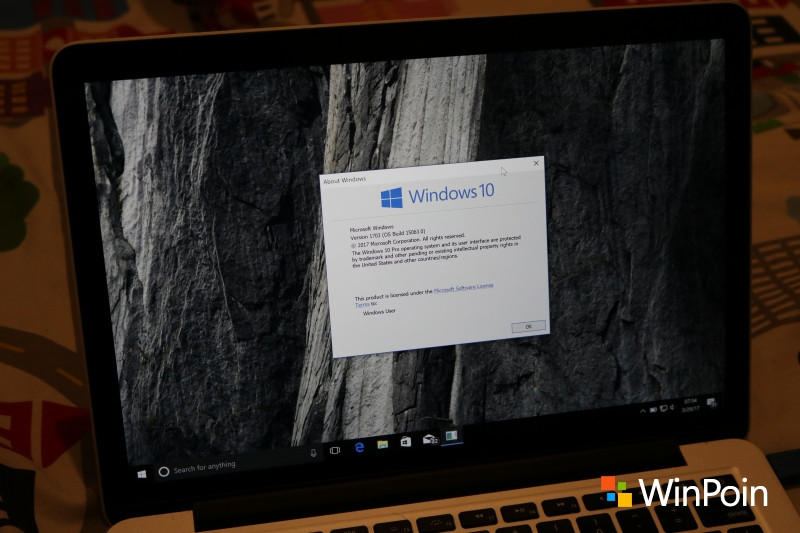 Setelah banyak sekali rumor mengenai perilisan Windows 10 Creators Update, bahkan sempat diwarnai oleh insiden bisa diunduhnya Windows 10 Creators Update. Hari ini Microsoft secara resmi mengumumkan ketersediaan Windows 10 Creators Update ke publik!
Baca:
Dan benar saja, seperti rumor yang diberitakan oleh WinPoin sebelumnya. Hari ini Microsoft yang diwakili oleh Yusuf Mehdi (Vice President dari Windows) secara resmi menjelaskan bahwa Windows 10 Creators Update akan resmi tersedia dan dibagikan secara global mulai 11 April mendatang.
Today, I'm excited to share our latest update to Windows 10, the Creators Update, will begin to roll out on April 11. The Creators Update is designed to spark and unleash creativity, bringing 3D and mixed reality to everyone and enabling every gamer to be a broadcaster
Creators Update sendiri akan hadir dengan membawa banyak fitur baru seperti misalnya kemampuan menciptakan 3D, Broadcast Game, Game Mode, Night Light dan masih banyak yang lainnya.
Dengan begitu 11 April sudah menjadi tanggal pasti perilisan Windows 10 Creators Update secara resmi — dan itu sudah tidak lama lagi.
via Windows Blog