Dilansir dari halaman resmi Microsoft, beberapa waktu lalu, Microsoft telah merilis update baru untuk Notepad dan Media Player untuk para pengguna Windows Insider di Windows 11, dimana kini Notepad dan Media Player telah mendapatkan sejumlah peningkatan.
Nah yang menariknya, kini Notepad dan Media Player sudah mendukung ARM64 secara native, dan tentunya mulai Notepad versi 11.2204 yang dirilis ini, performa dari kedua aplikasi ini akan lebih baik lagi.

Sedangkan itu, samahalnya dengan Media Player versi 11.2205, dimana ada peningkatan performa terlebih untuk para pengguna yang membuka media file berukuran besar, dan mantapnya, kini berdasarkan banyaknya feedback pengguna, kini kita bisa menyortir lagi dan album dari collections berdasarkan tanggal ditambahkan (Date added).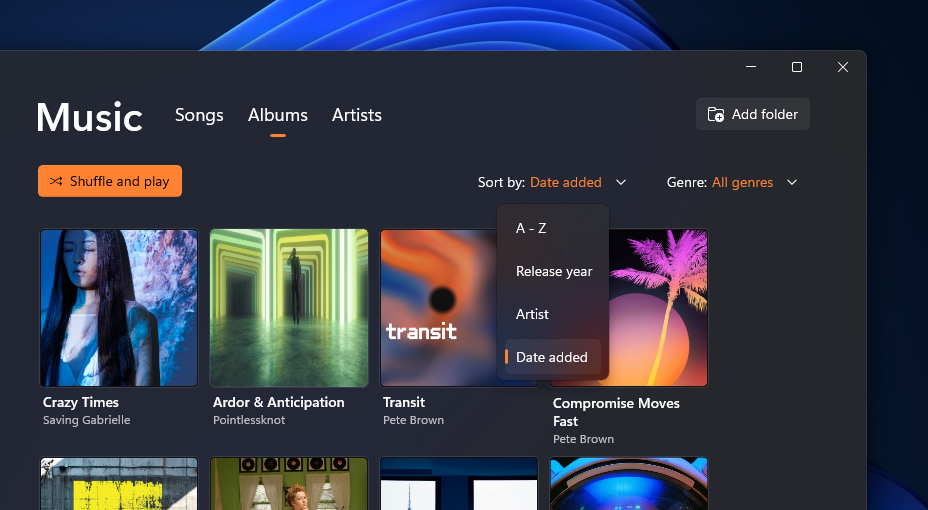 Nah jika kamu penasaran, berikut adalah changelog dan peningkatan yang dihadirkan di Notepad dan Media Player di Windows Insider ini.
Native ARM64 support: We've improved the Notepad experience on ARM64 devices on versions 11.2204 and higher available in all channels. You'll see faster and better performance when you use the app.
Improved performance: In addition to the improved performance on ARM64 devices, you'll notice additional performance improvements—especially when scrolling very large files or replacing large amount of text—across all devices in version 11.2205 and higher available in the Dev channel.
Improved accessibility: Improved support for screen readers, text scaling, access keys, and other assistive technologies are available starting in version 11.2204 and higher in all channels, with additional improvements in version 11.2205 and higher available in the Dev channel.
Nah bagaimana menurutmu? apakah kamu ada yang menggunakan perangkat ARM64? komen dibawah guys.
Via : Microsoft