Mulai Windows 10 Insider Preview Build 20170, Microsoft mencatat bahwa TLS 1.3 telah diaktifkan secara default, dan tentu dengan ini harusnya protokol keamanan jaringan bisa lebih aman dibandingkan sebelumnya.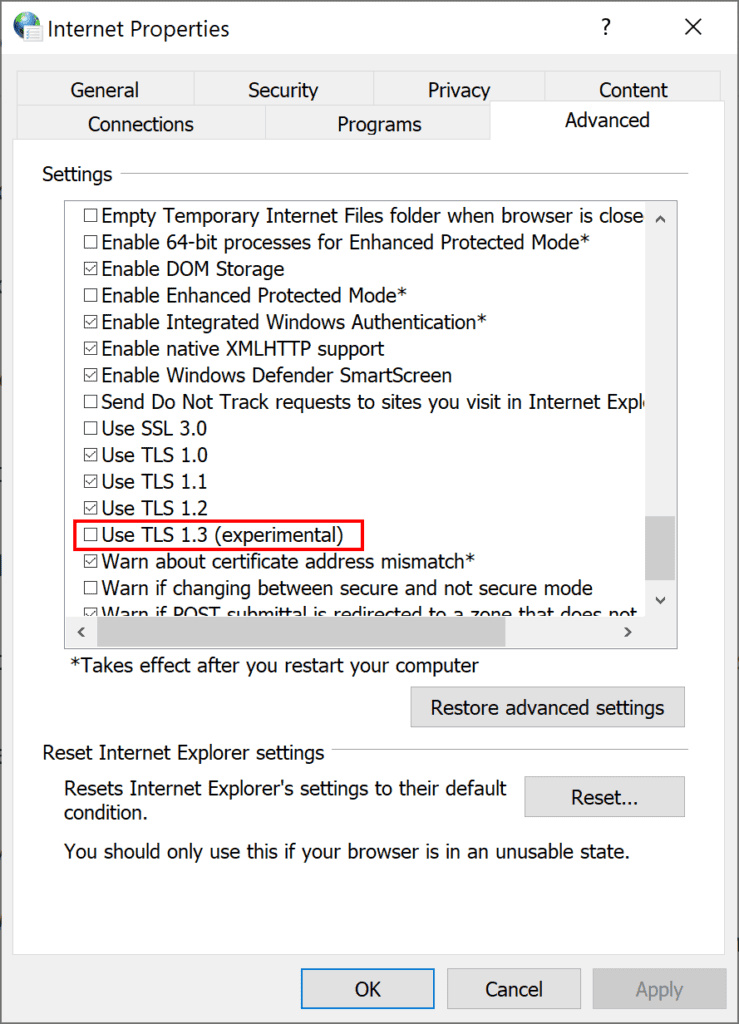 Dengan diaktifkan TLS 1.3 dalam Build Windows 10 ini merupakan langkah pertama dalam adopsi protokol keamanan yang lebih luas di Windows 10, meskipun Microsoft belum mengungkapkan rencana mereka apakah mereka akan membuat TLS 1.3 juga diaktifkan secara default di Build Windows 10 Stabil, namun dengan ditambahkannya TLS 1.3 yang menjanjikan keamanan dan kinerja yang lebih baik dibandingkan protokol keamanan yang lama, ini tentunya merupakan sebuah hal yang bagus demi keamanan protokol jaringan tingkat lanjut, selain itu Microsoft juga merekomendasikan para developer untuk mulai menguji TLS 1.4 dalam aplikasi dan layanan mereka sesegera mungkin.
"The protocol enables encryption earlier in the handshake, providing better confidentiality and preventing interference from poorly designed middle boxes. TLS 1.3 encrypts the client certificate, so client identity remains private and renegotiation is not required for secure client authentication."
Untuk sekarang TLS 1.3 memang belum diaktifkan secara default, namun pengguna bisa mengaktifkannya di Internet Options > Advanced > TLS 1.3 Experimental.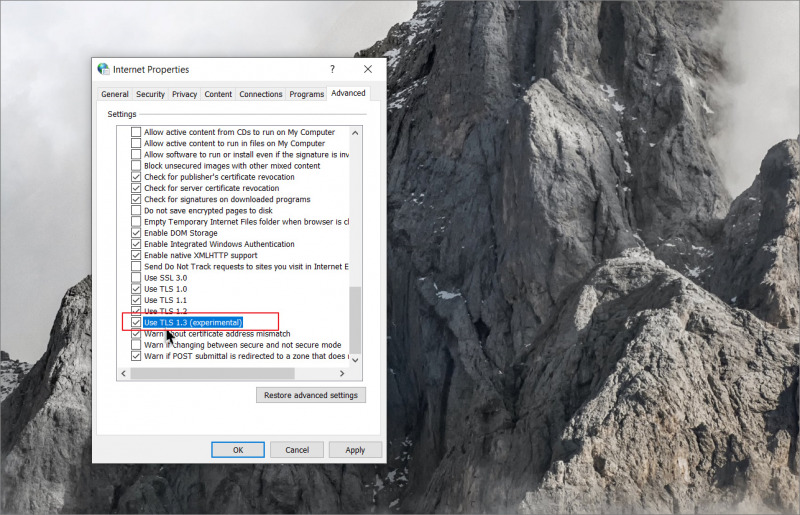 Selengkapnya mengenai TLS dapat kamu lihat pada halaman Wikipedia berikut.