Kabar terbaru terkait Windows 10 dan Pemilu Amerika Serikat, dimana mulai beberapa waktu lalu, pengguna diluar AS dan bahkan dengan pengaturan Region ID, AU, EN dan lainnya, mendapatkan informasi terkait Pemilu AS.
Tentu saja cukup banyak yang mengeluhkan hal ini, dan banyak juga yang menganggap bahwa Microsoft tidak serius dengan Windows 10 dengan menampilkan iklan yang tidak relevan dengan ranah diluar system operasi miliknya. Apalagi dengan diluncurkannya informasi ini diluar negara AS.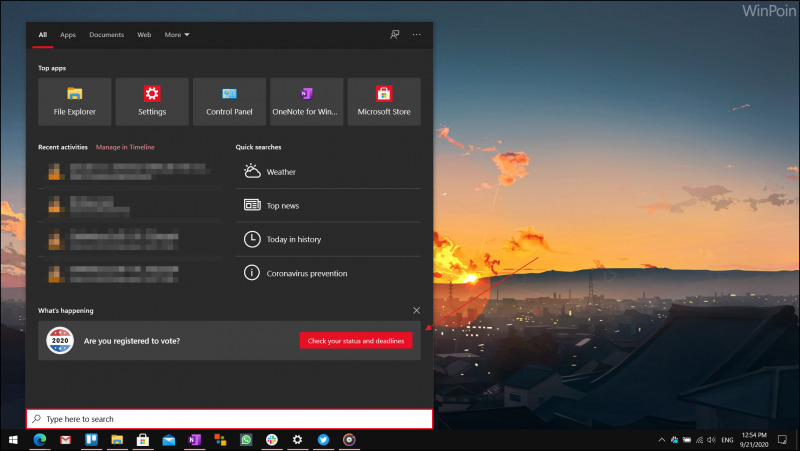 "Windows 10 prompted me to register to vote, Why? My region is the Netherlands?? The only reason that I would be from the US is that I use the US – International keyboard… I've never set a foot in the US… Sorry for this random message but I think it's weird how politics are even a part of an operating system and I think it's dumb that it's advertised outside of the US." Tulis salah seorang pengguna Reddit.
Dilansir dari halaman Borncity, informasi pemilu AS ini dikirim Microsoft via Server Side, bahkan jika pengguna berada diluar AS, mereka akan mendapatkan informasi dan pesan tersebut.
"Windows 10 search window is a web view. These changes are pushed server side. If you got web results turned on for search, then you will see it."
Untuk mereka yang tidak suka, dapat secara manual klik pada icon X untuk menutup informasi Pemilu AS dari Search Windows 10 tersebut.

Saya dan beberapa pembaca setia WinPoin pun mendapati hal yang sama, kamu? dan bagaimana menurutmu mengenai hal ini silahkan berikan pendapat dan opinimu mengenai hal ini dikolom komentar dibawah.