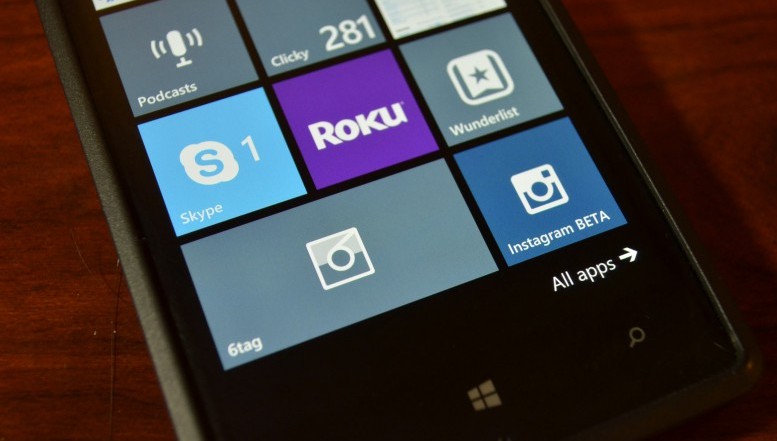 Salah satu developer aplikasi populer di Windows Phone yakni Rudy Huyn, sebelumnya ia pernah menggumumkan bahwa ia akan merilis versi universal apps untuk 6tag, dan hari ini melalui akun twitter miliknya Rudy Huyn menerangkan bahwa ia telah memulai pengembangan universal apps untuk aplikasi third party instagram miliknya yaitu 6tag.
Dev of 6tag UWP started, lot of thing to fix due to the migration from SL+new adaptive UI..it will be a long journey pic.twitter.com/j1xuq4J3E4

— Rudy Huyn (@RudyHuyn) January 25, 2016
Aplikasi 6tag yang kita gunakan pada Windows Phone dikembangkan dengan menggunakan Silverlight frameworks. Jadi akan ada cukup banyak pekerjaan pada kode aplikasi, untuk menjadikan 6tag sebagai universal apps Rudy Huyn harus menggunakan set API baru dari Windows 10. Itu sebabnya Rudy Huyn juga mengumumkan bahwa ia akan membutuhkan waktu kurang lebih 2 bulan untuk mengembangkan universal apps dan membuat aplikasi tersebut stabil.
6tag will not be available before 2 months IMO, there is a lot of work to do (especially with camera API, filters, etc…)

— Rudy Huyn (@RudyHuyn) January 25, 2016
Rudy Huyn juga mengumumkan, pada awalnya aplikasi hanya akan tersedia untuk Beta Tester. Sehingga pengembangan aplikasi untuk 6tag selanjutnya akan menggunakan feedback dari pengguna.
… but I will publish a beta before, exactly like I did for the development of the first 6tag version for phone

— Rudy Huyn (@RudyHuyn) January 25, 2016
Jadi bagi kamu pengguna 6tag bersiaplah, siapa tahu Rudy Huyn akan mengirimi kamu email yang bertuliskan "selamat kamu menjadi bagian dari beta tester untuk universal app 6tag" ataupun bisa saja Rudy Huyn akan memberikan kesempatan kepada beberapa pengguna 6tag untuk bergabung menjadi beta tester universal app 6tag.