Windows Defender sejak Agustus 2019 disebut sebagai salah satu antivirus terbaik untuk Windows 10, karena memang kemampuannya sudah tidak bisa diragukan lagi untuk mengamankan system operasi.
Artikel Terkait : Windows Defender Dinyatakan sebagai Antivirus Terbaik untuk Windows
Namun terkait hal ini, baru baru ini dilaporkan (via Borncity), bahwa ada sebuah Bug baru untuk Windows Defender yang mengkibatkan beberapa aplikasi dan file diabaikan ketika scanning sedang berlangsung.
Ketika scanning berlangsung, pengguna akan diberikan pesan error pada actions center yang yang berkata: "Items skipped during scan. The Windows Defender Antivirus scan skipped an item due to an exclusion or network scanning settings."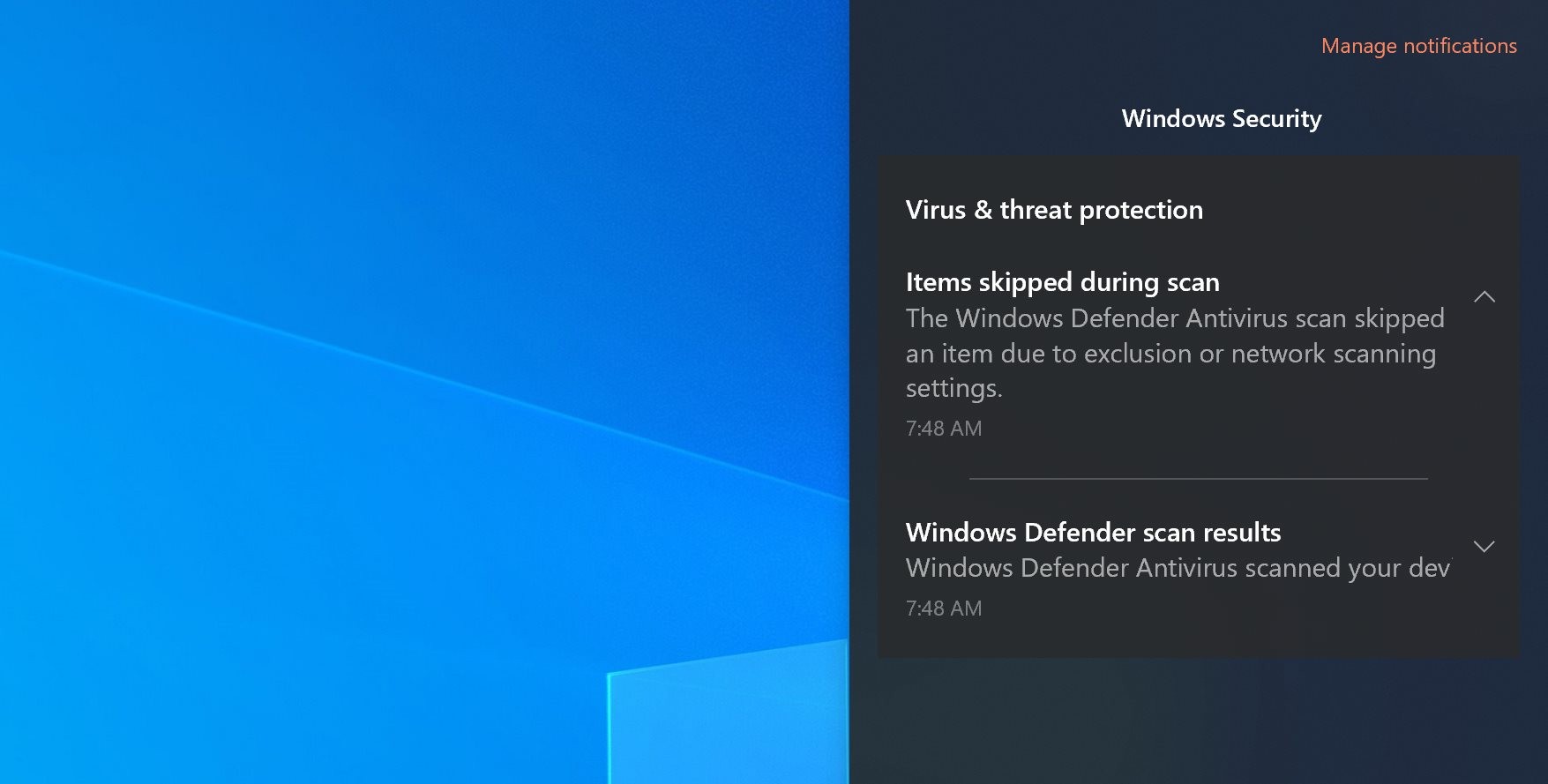 Masalah ini tampaknya muncul setelah update Patch Tuesday Maret 2020 kemarin, ketika Microsoft merilis update keamanan untuk Windows dan produk lainnya.
" Yes I am affected. I use SMB shares for most of my files and now I can't scan material on them. " Ucap salah seorang yang terkena masalah ini.
Meskipun begitu, Microsoft belum mengakui adanya masalah, dan belum melakukan update pada halaman changelognya, namun tampaknya masalah ini juga hanya dialami sebagian pengguna saja, dan tidak semua pengguna Windows 10 mengalaminya.
Rekomendasi Artikel : Tips Aman Dengan Hanya Windows Defender!
Nah bagi kamu pengguna Windows Defender apakah kamu mengalaminya? silahkan berikan pendapat dan komentarmu mengenai hal ini dibawah guys.
Via : Borncity, News Softpedia
UNBOXING HP 5G TERMURAH RESMI INDONESIA..!! 🔥🔥
NB: Subscribe channel Kepoin Tekno agar tidak ketinggalan berbagai info menarik dan bermanfaat seputar teknologi, setiap hari.