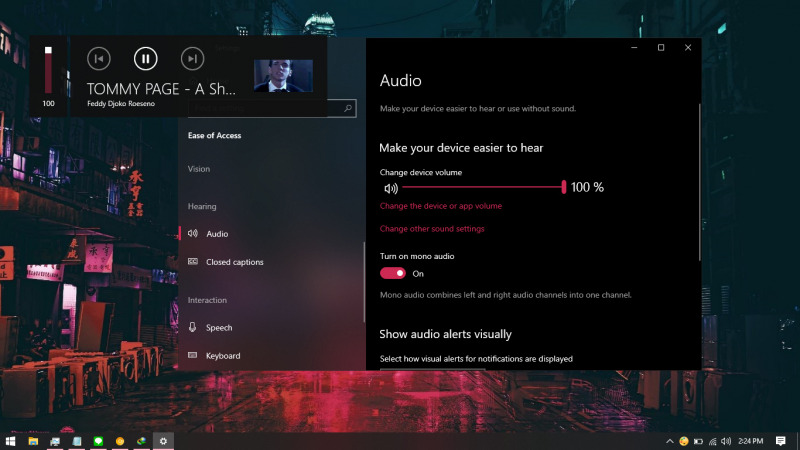 Audio mono adalah fitur aksesibilitas di Windows 10 yang dapat dimanfaatkan untuk pengguna yang mengalami masalah terhadap pendengaran, dimana audio mono ini akan menggabungkan semua channel audio kedalam satu channel saja.
Di Windows 10, kamu bisa mengaktifkan fitur audio mono pada menu Ease of Access di Settings.
Baca juga tutorial Windows 10 lainnya:
Menggunakan Audio Mono di Windows 10
Buka Settings.
Navigasi ke Ease of Access > Audio.
Pada panel kanan, swipe ke kanan (on) pada opsi Turn on mono audio.
Done.
Setelah proses selesai, maka output audio yang dihasilkan akan berubah menjadi mono. Kamu bisa melakukan langkah-langkah yang sama seperti diatas dan swipe ke Off untuk mematikan fitur audio mono.