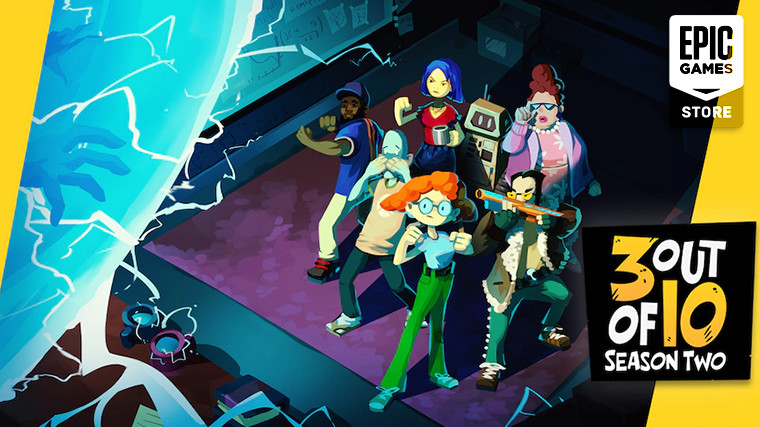 Flashback sedikit ke bulan Agustus tahun lalu, dimana kala itu Epic Games Store membagikan dua buah game yang salah satu diantaranya adalah 3 out of 10. Nah, hari ini EGS kembali menggratiskan sekuel lanjutan dari game tersebut yang pastinya gak boleh kamu lewatkan apalagi jika kamu sudah memainkan season 1 dari game tersebut.
Sama seperti seri pertamanya, di game "3 out of 10" season 2 kamu masih bagian dari tim pengembang di studio game dan tentu saja kamu harus bersusah payah membuat game yang skor akhirnya itu lebih baik dari 3 out of 10. Apakah kali ini kamu akan berhasil? Buat yang penasaran, mending cek langsung trailer di bawah ini:
Agar dapat memainkan game ini, kamu gak perlu spek PC yang tangguh. Cukup dengan spek seperti berikut ini:
OS: Windows 7/8/10 [64-bit]
Processor: 3.0 GHz Intel Core i5 or AMD FX
Memory: 8GB RAM
Storage: 1GB
Direct X: 11
Graphics: Nvidia GTX 660 or AMD Radeon HD 7870 with 2GB VRAM
So, tunggu apalagi? Kalau kamu tertarik dengan game yang digratiskan oleh EGS hari ini, kamu bisa dapatkan game tersebut dengan menggunakan link yang sudah WinPoin siapkan berikut dan ingat, game tersebut bisa kamu dapatkan secara gratis hingga satu minggu ke depan atau tepatnya hingga pukul 11 malam tanggal 15 April mendatang.