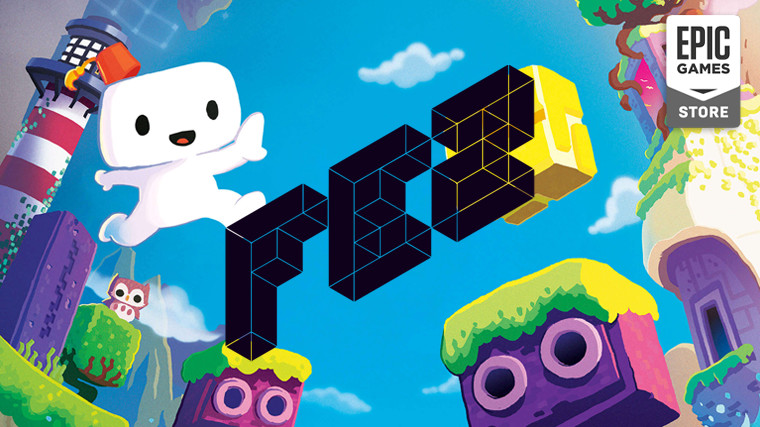 Setelah merilis 2 game gratis minggu lalu yakni Hyper Light Drifter dan  Mutant Year Zero: Road to Eden, minggu ini Epic Games kembali merilis sebuah game seru yang amat sayang untuk kamu lewatkan yakni game dengan judul "Fez".
Game "Fez" ini merupakan sebuah game dengan genre puzzle, adventure yang cukup menantang, dimana kamu harus melalui berbagai rintangan dalam dunia 2D dan disitulah letak kesulitannya! Dalam game ini kamu harus mampu melihat celah dari berbagai perspektif, jadi gak cuma dari tampilan depan saja, kamu harus mampu memutar kamera dari arah kanan dan juga kiri untuk bisa melanjutkan perjalanan kamu.
Daripada bingung, lebih baik kamu lihat langsung saja gameplay dari game tersebut pada trailer di bawah ini:
Jadi gimana, apakah kamu tertarik memainkannya? Tapi, sebelum kamu mengunduh dan memainkan game tersebut, pastikan kamu sudah cek terlebih dulu spesifikasi minimum agar dapat memainkan game tersebut dengan lancar dan berikut ini adalah detailnya:
Windows
OS: Windows XP SP3 (v1.11, accessible through the 'Betas' tab)
Processor: Intel Core 2 Duo 2.8Ghz or equivalent
Memory: 2 GB RAM
Graphics: 2nd Generation Intel Core HD Graphics (2000/3000), or
dedicated GPU with OpenGL 3.0 Support
Hard Drive: 500 MB HD space
macOS
OS: Snow Leopard 10.6.8, Lion strongly recommended, 32/64-bit
CPU: Intel Core 2 Duo 2.8GHz or equivalent
Memory: 2GB RAM
Graphics: OpenGL 3.0+ support (2.1 with ARB extensions acceptable)
Hard Drive: 1GB HD space
*Catatan: Intel Integrated Graphics (excluding HD and Iris series) WILL NOT WORK WITH FEZ
So, tak perlu berlama-lama, buat kamu yang sudah tertarik, segeralah klaim kedua game tersebut selagi masih gratis menggunakan link yang sudah WinPoin sedikan berikut ini, atau untuk informasi yang lebih lengkap kamu bisa kunjungi halaman Epic Games Store.
Selamat bermain gaes. 😁