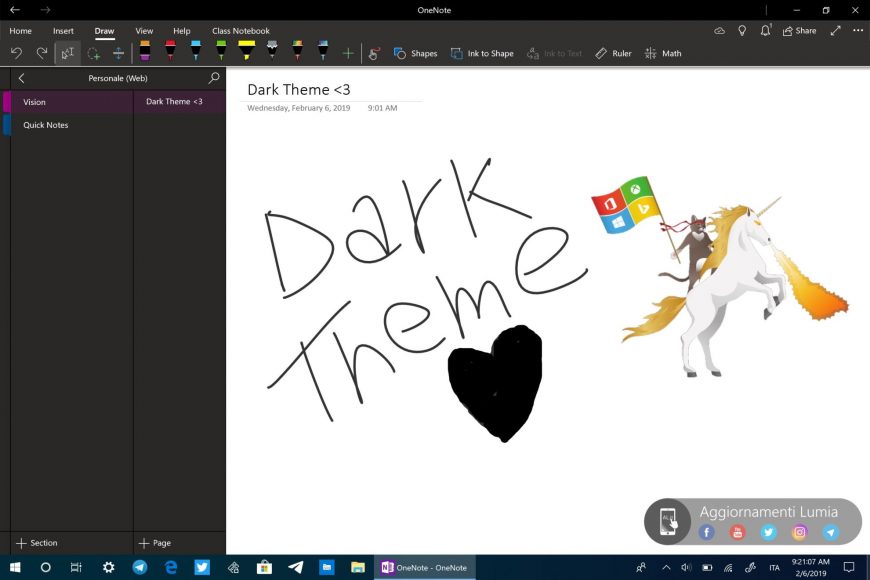 OneNote merupakan salah satu aplikasi bawaan dari Windows 10, namun yang aneh OneNote merupakan satu-satunya aplikasi yang tidak mendapatakan dukungan dark theme layaknya semua aplikasi UWP dari Microsoft. Namun hal tersebut tak akan bertahan lama. Salah satu blog dari Italia membagikan screenshot menunjukkan dark theme baru untuk OneNote.
Laura Butler, kepala dari tim Notes and Task Microsoft mengkonfirmasi bahwa mereka memang sedang mengerjakan tema dark theme untuk OneNote. Dia juga menyatakan bahwa dark theme OneNote ini masih rahasia dan bahkan belum semua tim internal mendapatkannya.
Dang that's fast sleuthing! It's not even fully available in internal dogfood.

The screenshot doesn't even have the new majorly improved naviga… oops almost spilled the beans.🤓 https://t.co/KbOUGrQK5h

— Laura Butler 🤓🍪🖖🏾 (@LauraCatPJs) February 6, 2019
Semoga saja Microsoft juga mampu memperbaiki dan meratakan dark mode ke seluruh elemen Windows. Masa' jendela dialog saat mengirimkan file melalui bluetooth pada dark theme masih putih. Itupun putihnya juga cuma bingkainya, tengahnya gelap.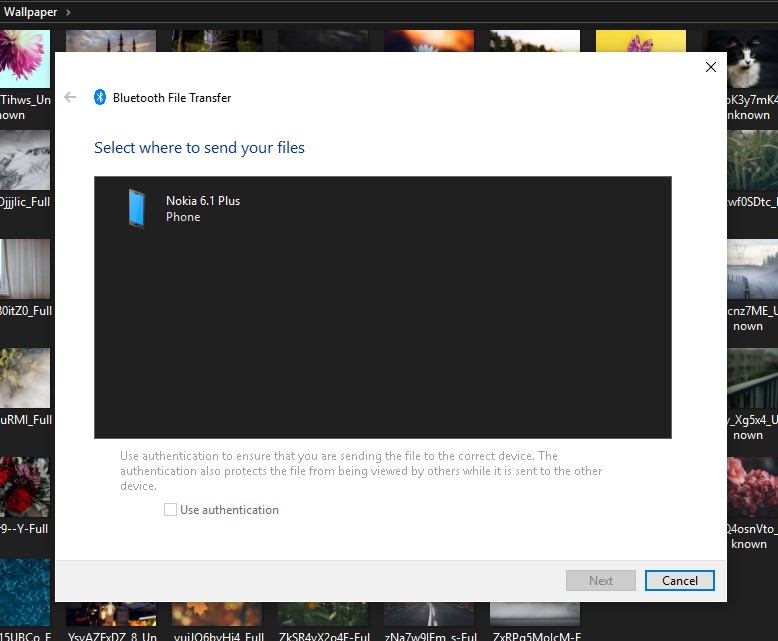 via ONMSFT
Smartwatch Murah Bisa Cek Tekanan Darah..??
NB: Subscribe channel Kepoin Tekno agar tidak ketinggalan berbagai info menarik dan bermanfaat seputar teknologi, setiap hari.