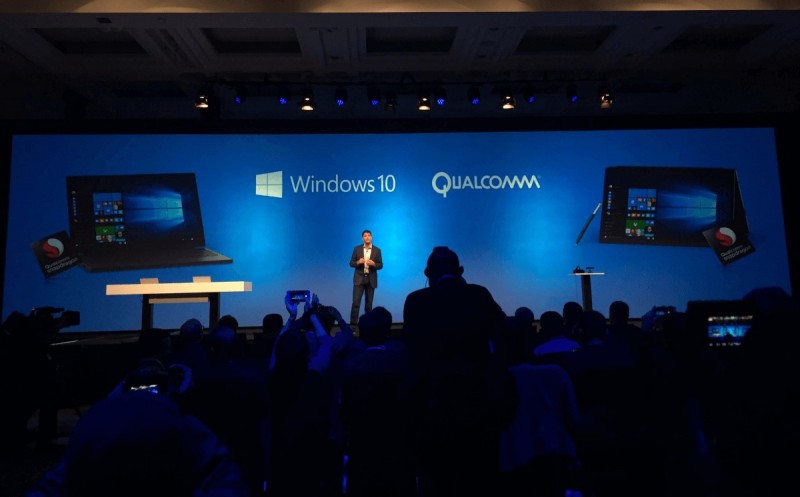 Pada akhir tahun lalu, Microsoft dan Qualcomm mendemokan sesuatu hal yang menarik yakni sebuah Windows 10 yang dapat berjalan dalam prosesor ARM, dan kabarnya perangkat tersebut akan segera hadir di tahun 2017!
Baca:
Nah, kini CEO dari Qualcomm yakni Steve Mollenkopf angkat bicara mengenai perangkat tersebut dan dia memberikan sedikit informasi bahwa PC Windows 10 (ARM) pertama bakal hadir pada Q4 2017 atau lebih tepatnya pada akhir tahun nanti.
Fifth, we have an opportunity to disrupt the existing suppliers of the PC and the datacenter. Our Snapdragon 835 is expanding into Mobile PC designs running Windows 10, which are scheduled to launch in the fourth calendar quarter this year. In the data center, we announced the collaboration with Microsoft and demonstrated Windows Server Running on our 10 nanometer Qualcomm Centriq processors, the first 10 nanometer server processors in the industry.
Perangkat ini kabarnya bakal menggunakan full Windows 10 dan dapat menjalankan aplikasi Win32. Selain itu perangkat ini juga akan mendukung konektivitas selular, Bluetooth 5, baterai yang tahan lama serta beberapa hal lainnya. Bahkan, Microsoft sendiri sudah mengumumkan bahwa pada Desember nanti, Windows 10 akan mendukung electronic SIMs (eSIM) dan nantinya kamu dapat membeli paket data via Windows Store!
Sayangnya masih sedikit sekali info mengenai device ini. So, untuk info yang lebih detail mari kita nantikan perkembangan info dan bocoran lain dari perangkat ini. Tentunya WinPoin akan selalu mengabarkan info seputar perangkat Windows revolusioner ini ke kamu.
via CIO