Pinterest Integrations yang diperkenalkan di Event Virtual Microsoft Build 2020 lalu akhirnya kini tersedia untuk seluruh pengguna Edge Chromium, Dengan fitur ini pengguna akan Melihat suggestions dibawah collections, dan pengguna selanjutnya dapat memilih salah satu suggestions tersebut untuk membuka PIN yang relevan dengan collections dan langsung menambahkan-nya.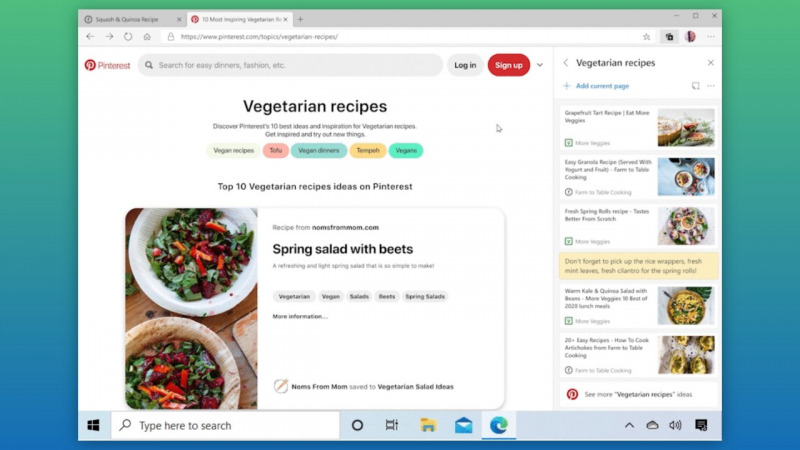 "Pinners using Microsoft Edge can opt-in to see suggestions from Pinterest that are related to their collection. Clicking on a suggestion will open a board of similar, trending Pins so you can continue discovering Pins related to the topic," .
Dan jika kamu perhatikan, sekarang baik di Edge Chromium Stable 86 sekalipun, pengguna sudah mendapatkan akses integrasi tersebut, ditandai dengan sebuah pengenalan singkat berikut: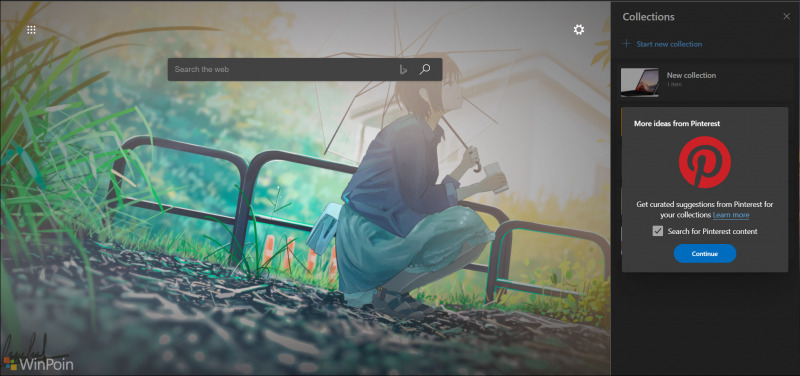 Meskipun fitur dan integrasi ini tidak terlalu banyak disukai pengguna Edge Chromium, terutama mereka yang bukan pengguna Pinterest, namun tentu dengan adanya integrasi seperti ini menambah kecanggihan dari browser baru Microsoft ini.
"We believe people should expect more from their browser," Kata Liat Ben-Zur, corporate vice president at Microsoft. "I love using Pinterest suggestions in Microsoft Edge to discover content that inspires me for the holidays. From holiday party planning to collecting meal recipes, to creating my gift-giving shopping list, Microsoft Edge + Pinterest can help everyone find fun and creative projects to help you stand out." Lanjutnya.
Nah kamu sudah mencoba Integrasi baru ini? bagaimana menurutmu? silahkan berikan pendapat dan opinimu mengenai hal ini dikolom komentar dibawah.
Via : News Softpedia