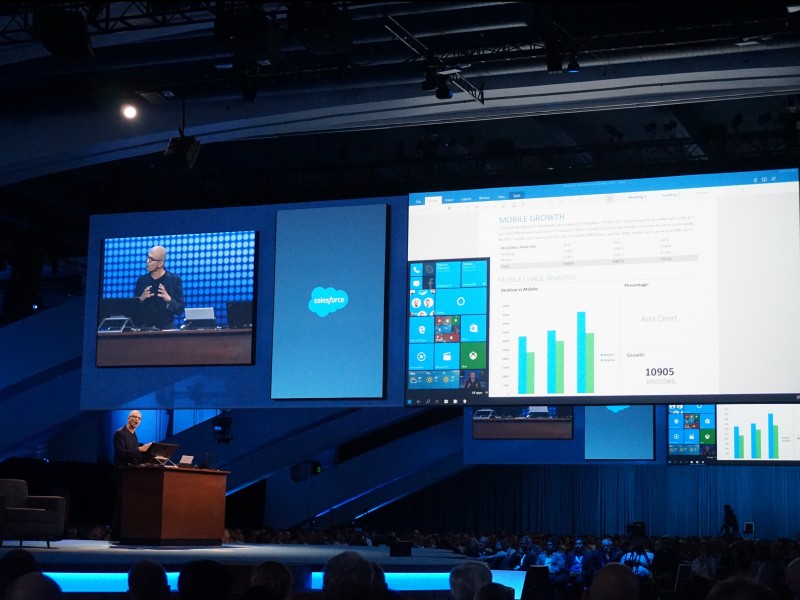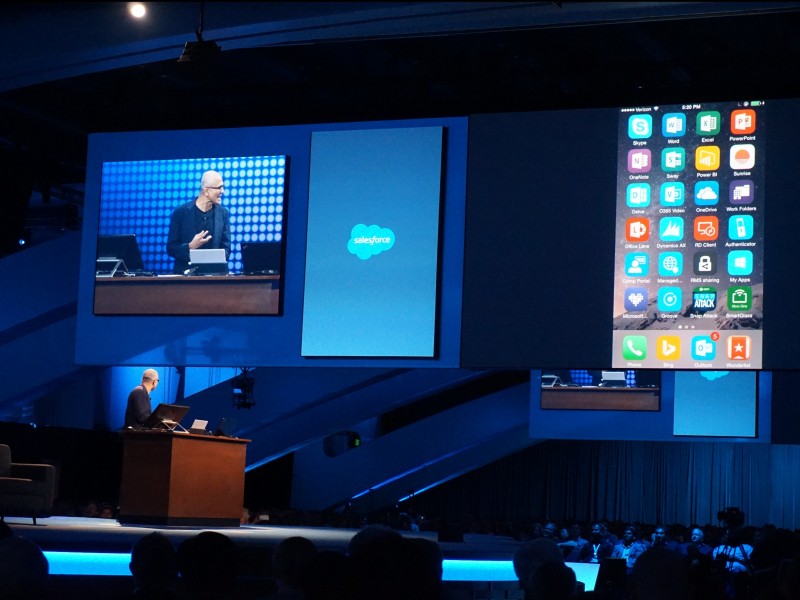 Satya Nadella yang merupakan CEO Microsoft beberapa saat lalu sedang mendemonstrasikan produk email dari Microsoft yaitu Outlook. Namun sebagai pembicara di ajang DreamForce tersebut Satya Nadella secara mengejutkan malah menggunakan iPhone untuk mempresentasikan aplikasi Outlook andalan Microsoft ini.
Saat berjalan menuju podium untuk menunjukan Aplikasi Outlook ini, Nadella berkata sambil tersenyum "I'm going to first start on this iPhone, and it's not my phone, but it's an iPhone".  Sontak satu ruangan tertawa oleh banyolan dari CEO Microsoft ini karena arti dari iPhone itu sendiri dan dia menjelaskan bahwa ini bukan telepon miliknya.
"It's a pretty unique iPhone. In fact, I'd like to call it the "iPhone Pro", because it's got all of the Microsoft software and applications on it". Sangat jelas mengapa Nadella mengatakan ini iPhone Pro di karenakan semua produk Microsoft tersedia disitu. Tetapi nampaknya ini juga sedikit berbau sindiran akan nama iPad Pro yang baru saja dirilis beberapa waktu lalu.
Lalu Nadella melanjutkan menunjukkan bagaimana Outlook dapat terhubung dengan baik ketika menggunakan aplikasi 3rd-parties seperti Salesforce untuk menyimpan data dan pekerjaan sehingga lebih mudah dilakukan pada Outlook Platforms, sehingga membuat Outlook merupakan email client terbaik di iOS untuk Gmail dan Exchange .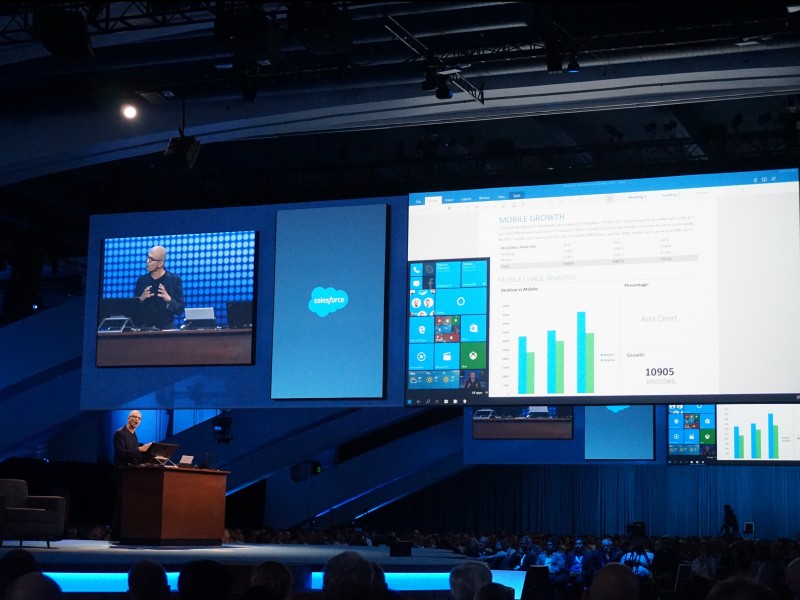 Setelah selesai dengan iPhone, "Let's move on to my Windows Phone, which I use more often" ucap Nadella sambil menyindir akan keterpaksaan menggunakan iOS tersebut dan mulai melakukan demo menggunakan Windows Phone.
https://www.youtube.com/watch?v=z-TO43AKMUQ