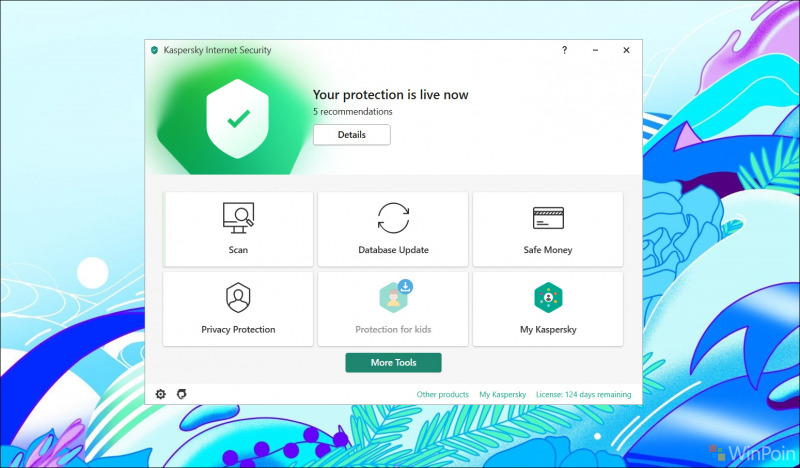 Jika kamu adalah pengguna Windows 11 dan sekaligus pengguna Kaspersky entah itu Antivirus, atau Internet Security, kamu mungkin akan mendapatkan masalah kompatibilitas dimana aplikasi kaspersky tersebut gagal untuk dibuka dan malah muncul microsoft installer (MSI).
Kapersky sendiri telah mengkonfirmasi masalah ini pada halaman resminya dan mengatakan bahwa Setelah Windows Update, Kaspersky Endpoint Security untuk Windows tetap berfungsi dengan benar dan keamanan sistem tetap utuh. Namun kesalahan dapat terjadi pada upaya untuk memperbarui aplikasi, menginstall patch, atau mengubah komponen aplikasi.
Mengenai masalah ini, kabar baiknya Microsoft sudah memperbaiki masalah ini pada update (KB5007215) yang dirilis beberapa waktu lalu, dimana mulai pada Windows 11 Build 22000.348, Kaspersky akan berjalan dengan normal tanpa ada masalah kompatibilitas.
"We fixed a known issue that might prevent apps, such as Kaspersky apps, from opening after you attempt to repair or update the apps using the Microsoft Installer (MSI)." Tulis Microsoft dalam halaman resminya.
Nah jadi jika kamu mendapati masalah seperti yang tertulis diatas, pastikan kamu memperbarui Windows 11 kamu ke build 22000.348.
Via : Microsoft