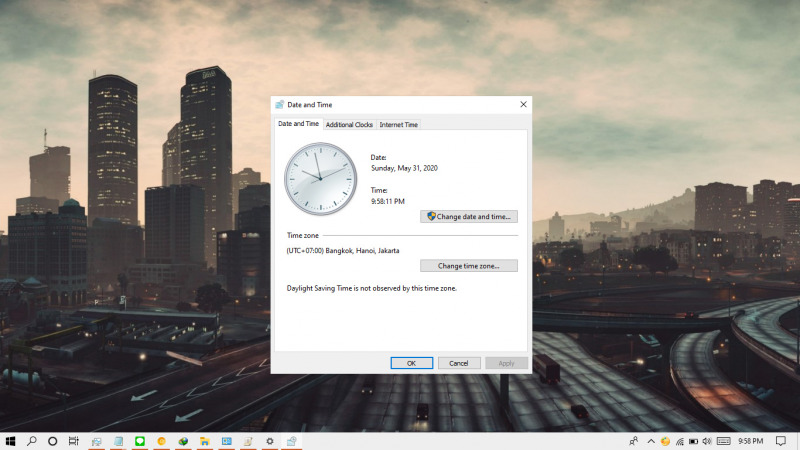 Pada tutorial kali ini, WinPoin akan menjelasan bagaimana cara memblokir akses ke pengaturan Date and Time di Windows 10. Jadi jika kamu tidak ingin ada orang lain mengutak-atik pengaturan Date and Time, maka kamu bisa menggunakan cara ini untuk mencegah orang ke pengaturan tersebut.
Untuk memblokir pengaturan Date and Time, kamu perlu melakukan konfigurasi melalui Local Security Policy.
Baca juga tutorial Windows 10 lainnya:
Memblokir Pengaturan Date and Time di Windows 10
Buka Windows Run, kemudian ketikan secpol.msc dan tekan enter pada keyboard.
Navigasi ke Local Policies > User Rights Assignment.
Pada panel kanan, klik 2x pada opsi Change the system time.
Kemudian pada tab Local Security Setting, akan tertampil daftar akun yang memiliki hak untuk melakukan pengaturan terhadap Date and Time. Pilih daftar yang ingin dihilangkan dan pilih opsi Remove. Jika sudah klik OK untuk menyimpan pengaturan.
Done.
Setelah proses selesai, maka kamu akan mendapati pesan "Unable to continue. You do not have permission to perform this task. Please contact your computer administrator for help." ketika coba mengubah pengaturan Date and Time.
Jika kamu menggunakan Windows 10 edisi Home, maka kamu perlu menginstall Group Policy Editor terlebih dahulu sebelum membuka Local Security Policy (secpol.msc).