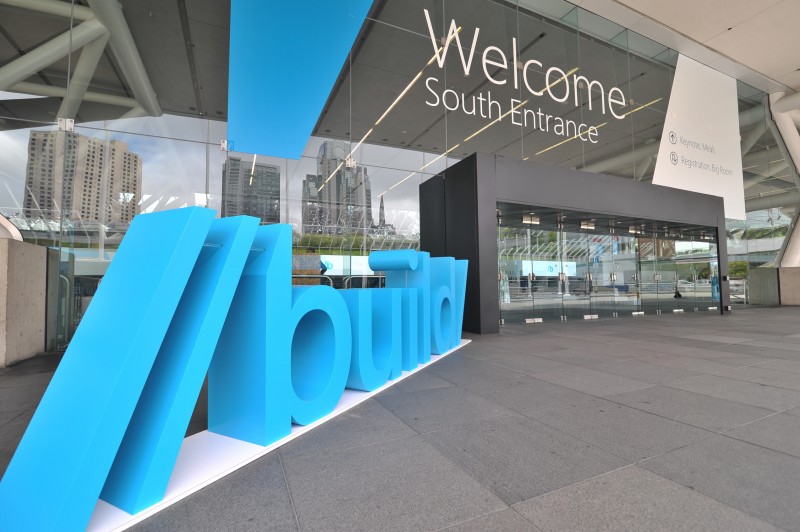 Apa itu Microsoft Build? Bagi yang belum tahu Microsoft Build adalah sebuah event tahunan yang diadakan oleh Microsoft, ditujukan untuk perangkat lunak dan web developer yang menggunakan Windows, Windows Phone, Microsoft Azure dan teknologi Microsoft lainnya. Intinya event ini adalah event bagi para developer.
Microsoft kembali mengadakan salah satu event pengembang Build terbesar di San Francisco pada tahun 2016 nanti, dan sekarang para developer siap untuk kembali ke California. Microsoft akan mengadakan event Build 2016 di San Francisco yang dijadwalkan pada 30 Maret – 1 April tahun depan, dengan tema tentang "the future of Microsoft and technology."
//Build is back in San Francisco, Mar 30 – Apr 1! Developers, join us to see the future of Microsoft and technology https://t.co/UqwNOjvzxe

— Steven Guggenheimer (@StevenGuggs) December 4, 2015
Sebagai pengingat pada acara Build tahun ini, Microsoft berencana untuk membawa aplikasi Android dan iOS pada Windows 10.
Walaupun hanya tinggal Project Islandwood karena kemungkinan besar Project Astoria dibatalkan, dan dengan sudah dirilisnya Windows 10 dan Windows 10 Mobile yang sudah berada pada tahap akhir dan siap untuk dirilis ke publik, mungkinkah pada acara Build tahun 2016 kita bisa melihat App Gap Windows dengan iOS dan Android semakin tipis?
Seandainya App Gap di Windows dengan iOS dan Android tidak tercapai, janganlah berkecil hati setidaknya dengan tema "the future of Microsoft and technology" menarik ditunggu kejutan apalagi yang bakal dihadirkan Microsoft pada Build tahun depan.
via Microsoft
Ini Fitur Canggih Banget..!
NB: Subscribe channel Kepoin Tekno agar tidak ketinggalan berbagai info menarik dan bermanfaat seputar teknologi, setiap hari.